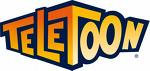 Here's the highlights from Teleton's fall schedule.  Ned's Newt is going to be on Retro.  I remember when Teletoon launched, Ned's Newt was their really big deal original show.  So I guess that means Untalkative Bunny should be ready for Retro in about 5 years.
Also, the new Looney Tunes show is making an appearance, and, lest we forget it's Canadian connetion, Ottawa's own Jess Borutski did the visual revamp and directed a few episodes.
TELETOON
·         The Looney Tunes Show – an all-new modern comedy series featuring all of your favourite Looney Tunes characters with fresh designs and a vivid, contemporary animation style.
·         Hole in the Wall – one of the trickiest, fastest, funniest and wettest live-action game shows on the planet.
·         My Life Me – follow Birch Small as she attempts to fit in as she and her friends fumble with teen angst and their identities as they navigate new social terrain at a cooperative high school in this animated series.
·         Beyond Human (Working Title) – host Daniel Browning Smith scours the globe for people with unique genetic traits that translate into remarkable powers.
·         Young Justice – Robin, Aqualad, Kid Flash, Superboy, Miss Martian and Artemis prove themselves worthy of their responsibilities as superheroes and future members of the Justice League.
·         Best Ed – following the unlikely friendship between a good natured dog named Ed and a bumbling squirrel named Buddy.
·         Meta Jets – an elite flying team made up of four young pilots protect the world from evil while competing for world racing supremacy on the Aerial Racing Circuit.
Returning favourites to TELETOON's daytime lineup includes new seasons of TELETOON original productions Jimmy-Two Shoes and Johnny Test as well as new installments of Star Wars: The Clone Wars, Ben 10: Ultimate Alien and Adventure Time with Finn and Jake. In addition to the new series and new seasons, a five-episode sneak-peek of the new TELETOON original production, Detentionaire, will air during the week of September 12 to 16.
TELETOON at Night
New and returning series to TELETOON at Night this fall include:
·         Crash Canyon – this new TELETOON original production developed by Joel Cohen (co-executive producer of The Simpsons) follows the Wendell family as they take a life-altering turn when they drive off a cliff and land at the bottom of a canyon in Alberta. With no way out, the Wendells are forced to build a life for themselves in their new home – Crash Canyon. Joel Cohen is available for interviews.
·         Futurama – this epic animated sci-fi comedy from Matt Groening (creator of The Simpsons) returns this fall with new episodes featuring Fry, Leela, Bender and the rest of the Planet Express crew as they tackle life in New New York in the year 3000.
·         Archer – returning for a second season, the series revolves around the spy agency known as the International Secret Intelligence Service (ISIS) and the lives of its employees. Although their work is daunting and enigmatic, every covert operation doubles as an unmitigated occasion for the ISIS staff to undermine, sabotage and betray each other for personal gains.
·         Robot Chicken – Old-school stop-motion animation and fast-paced satire are the hallmarks of this eclectic show created by Seth Green and Matt Senreich. Action figures find new life as players in frenetic sketch-comedy vignettes that skewer TV, movies, music and celebrity. Encore presentations of Robot Chicken continue to air as part of the TELETOON at Night fall lineup.
TELETOON Retro
·         Jem – Jerrica Benton runs the Starlight Music Corporation and is also the lead singer of the sensational rock group Jem and the Holograms. The group romps through a series of exciting adventures while inhabiting an outrageous and glamorous world as fashion and music mix with mystery and thrills, all the while competing against the power-hungry Misfits.
·         My Pet Monster – Max Smith's best friend, Monster, happens to have blue fur and a set of fangs. Although he loves Monster dearly, Max is quick to discover that keeping his real live "pet monster" a secret is no easy task.
·         Garfield and Friends – based on the comic strip characters created by Jim Davis, each episode features Garfield and his comic comrades Jon, Odie and Nermal as well as antics from Orson, Wade, Sheldon and the rest of the U.S. Acres gang.
·         Batman – the classic '60s live-action show starring Adam West and Burt Ward comes to TELETOON Retro, following the adventures of Batman and his ward, Robin, as they take on Gotham's most fiendish villains.
·         Tom & Jerry Kids – Tom & Jerry have enchanted kids for years; now see the kind of hilarious mischief they created as a playful kitten and a crafty little mouse before they grew up.
·         Ned's Newt – what happens when Ned overfeeds his four-inch-long, lethargic pet newt with Zippo Newt Food? That little, harmless newt turns into a five hundred-pound monster called Newton – the most mischievous, gluttonous, fun playmate ever.
·         Looney Tunes – a collection of original theatrical cartoons featuring the hilarious antics of Warner Bros.' classic animated characters.
·         For Better or for Worse – based on the classic comic strip of the same name, the series is an anthology of animated stories featuring the instantly recognizable Patterson family drawn in Lynn Johnston's signature style.
·         King of the Hill – from the creator of Beavis & Butthead, King of the Hill follows the day-to-day activities of propane salesman Hank Hill, his family and their neighbours in a suburban Texas town.
Returning to the TELETOON Retro lineup with new episodes for the fall is the classic Casper & Friends cartoon, following the adventures of everybody's favourite little ghost as he attempts to make friends with everyone he meets. In addition, The Mighty Morphin' Power Rangers continue to fight the good fight this fall with new episodes airing each week as part of the TELETOON Retro schedule.