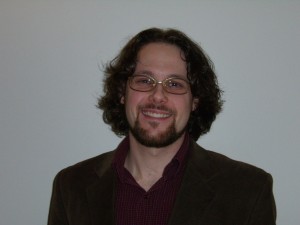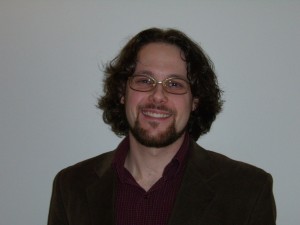 Travis Williams leaves Teletoon to head service and co-production development slate at Canada's Mercury Filmworks
August 19, 2011, Ottawa, Ontario, Canada
Mercury Filmworks announces former Teletoon production executive Travis Williams as the new head of its development team. In 7 years at Teletoon, Williams supervised the development and production of over 300 hours of television and such series as Jimmy Two-Shoes, Wayside, Johnny Test, Spliced, Total Drama Island, Hotwheels Battle Force 5 and Detentionaire.
"Travis is a great fit." says Mercury President Clint Eland. "He has a critical eye, an appreciation for detail, and is as uncompromising in his passion for creating standout shows as we are. He also understands the definition of a successfully developed property – which is a perspective unique to someone who's been a production executive at a major network."
As Mercury's Director of Development Williams will drive development on shows Mercury is servicing or co-producing – adding value to Mercury's clients and partners at their project's earliest stages. He'll work directly with writers, designers, and creators to identify concepts with strong appeal and develop them to the point they are ready to present to Mercury's partners.
"There is a wealth of creative talent at Mercury and I can't wait to get in the studio and develop great projects for our partners around the world."
Through August and September, Williams will transition from Montréal to Mercury's Ottawa studio facilities where he will work with Chief Creative Officer Jerry Popowich to review and prioritize the company's development slate. Williams will be meeting with creators and production partners at the upcoming Ottawa International Animation Festival in September.
Mercury Filmworks is one of Canada's most prolific independent studios and widely recognized as a leader in the 2D animation production industry for its benchmarks in quality, reliability, and innovation. It has helped bring to life many of the most memorable modern animated television and film properties including Jake & the Neverland Pirates, Fish Hooks, Kick Buttowski: Suburban Daredevil, Stella & Sam, Jimmy Two Shoes, Toot & Puddle, Ruby Gloom, Grossology, Harry & His Bucket Full of Dinosaurs, 6Teen, Gerald McBoing Boing, Curious George: The Movie, Fat Albert, and Looney Tunes: Back In Action. Mercury is proud to be associated with partners such as American Greetings, Breakthrough Entertainment, Cartoon Network, CBC, Cookie Jar Entertainment, Corus Entertainment / YTV, Corus Entertainment / Treehouse, Disney, Family Channel, National Geographic Kids, Nickelodeon, Radical Sheep Productions, Skywriter Media & Entertainment, Technicolor, Teletoon, Timoon Animation / Lagardère Entertainment, Warner Bros., Universal, and YTV.