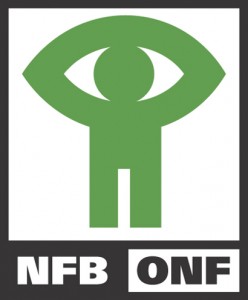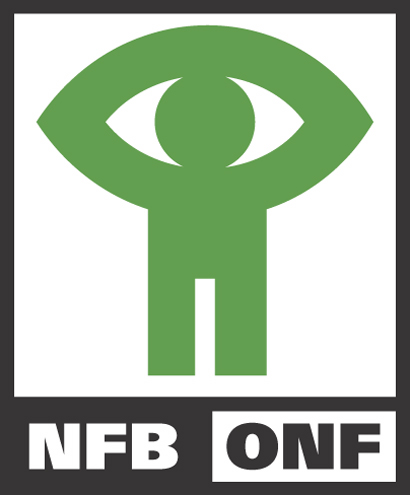 NFB PRESENTS IMPRESSIVE SELECTION OF FILMS AT THE
OTTAWA INTERNATIONAL ANIMATION FESTIVAL
PROGRAM INCLUDES THREE FILMS IN COMPETITION
Montreal, August 24, 2011 – The National Film Board of Canada heads to the 35th Ottawa International Animation Festival (September 21-25, 2011) with a dazzling array of international co-productions by world-renowned animators, and brand new shorts by established and up-and-coming Canadian talent. A leader in auteur animation for over 70 years, the NFB is proud to present nine new short films at the festival, including three in official competition: Paul Driessen's Oedipus (NFB|il Luster Films); Georges Schwizgebel's Romance (Studio GDS); and Koji Yamamura's Muybridge's Strings(NFB|NHK). Co Hoedeman's 55 Socks (Musivision) and Amanda Forbis and Wendy Tilby's Wild Life (NFB) are also on the roster. In addition to presenting these new films, the NFB will be awarding the festival's Public Prize.
The OIAF will pay homage to veteran NFB animation producer David Verrall. As honorary president of this year's edition of the festival, Verrall is programming a film series called "Ten Reasons to Love Animation." David Verrall is retiring from the NFB this month after a remarkable 34-year career at Canada's public producer (including 14 years as Executive Producer) during which he produced or executive produced more than 240 NFB films, including the Oscar-winners Bob's Birthday (1993), Ryan (2004) and The Danish Poet (2006).
As the festival's long-time collaborator, the NFB is the exclusive partner of the Meet the Filmmakers series, through which animation fans can meet filmmakers who have a film in competition. The NFB is also offering three master classes with outstanding animators Amanda Forbis and Wendy Tilby (Wild Life); Koji Yamamura (Muybridge's Strings); and Gil Alkabetz. There will be lots of fun for everyone, including animation workshops for kids, teens and families at the National Gallery; and Animation Celebration- offered in partnership with the NFB-which provides Ottawa-area elementary school children an introduction to the art of animation. In addition, acclaimed NFB animator Claude Cloutier (Sleeping Betty, The Trenches) is part of the 2011 OIAF jury for animated feature films.
OFFICIAL COMPETITION (NARRATIVE CATEGORY)
Oedipus is Paul Driessen's parody of the Greek myth, offering up a backwards tragicomic version of the classic tale with a bunch of well-known NFB animated characters thrown in for good measure. Driessen is a leader in the international animation scene and Oedipus, produced by Marcy Page for the NFB and Arnoud Rijken and Michiel J. Snijders for il Luster Films, is Driessen at his absurdist best.
In Romance, by virtuoso animator Georges Schwizgebel, a plane hits turbulence and a man's spirit plunges into a different world. Here, his desires take control and the result is a grand romantic saga. Romance masterfully marries swirling movement with a Rachmaninoff scherzo, erasing the boundary between dreams and reality. Produced by Marc Bertrand for the NFB and Georges Schwizgebel for Studio GDS.
Muybridge's Strings is animation master Koji Yamamura's poetic clash of two worlds, exploring the irrepressible human desire to freeze our fleeting moments of happiness. The filmmaker moves between the lives of photographer Eadweard Muybridge and a Japanese mother, observing their attempts to suspend the course of life. Part reminiscence and part daydream, Muybridge's Strings is produced by Michael Fukushima for the NFB, Keisuke Tsuchihashi for NHK and Shuzo John Shiota for Polygon Pictures.
IN THE CANADIAN SHOWCASE
The Canadian premiere of CMYK unveils innovator Marv Newland's dizzying celebration of sound, colour and movement. Coloured dots pulsate chaotically, crosshairs roll in a languid motion across the screen and primary shapes perform a compelling dance with ever-changing moods. This unrestrained riot of colour and energy is produced by Martin Rose.
Wild Life, the new film by Amanda Forbis and Wendy Tilby, tells the story of a dapper young "remittance man" who, in 1909, is sent from England to Alberta, where it soon becomes clear that nothing in his refined upbringing has prepared him for the harsh conditions of the New World. Wild Life is produced for the NFB by Marcy Page and Bonnie Thompson.
Based on a poem by Marie Jacobs, Co Hoedeman's 55 Socks pays tribute to the ingenuity of the Dutch people during the dark days at the end of WWII. In occupied Holland, several women decide to knit socks to barter for food. Reaching back into his childhood memories, Hoedeman has made a simple, poetic film of rare beauty. Produced by Julie Roy for the NFB, Laurie Gordon (Musivision) and Peter Lindhout (Coconino).
Sunday, Patrick Doyon's first professional film, features uncluttered pencil drawings that leave just enough to the imagination. This charming animated fable for the whole family shows how important it is to see life through a child's eyes-especially on a grey Sunday afternoon. Sunday is produced by Marc Bertrand and Michael Fukushima.
Fred Casia's Marvin Parson's Inner Wild Wilderness, inspired by the iconic View-Master stereo viewer and 1960s TV nature shows, takes us on a wild 3D safari through the jungle that is the human digestive system.
Zane Kozak's Blind Evolution zeroes in on a somewhat troubling but eerily mystical journey from the human form to something entirely different.
Both Marvin Parson's Inner Wild Wilderness and Blind Evolution are produced by Michael Fukushima within the NFB's Hothouse 6 program for emerging animators.
About the NFB
Canada's public producer and distributor, the National Film Board of Canada creates interactive works, social-issue documentaries, auteur animation and alternative dramas that provide the world with a unique Canadian perspective. The NFB is developing the entertainment forms of the future in groundbreaking interactive productions, while pioneering new directions in 3D stereoscopic film, community-based media, and more. It works in collaboration with emerging and established filmmakers, digital media creators and co-producers in every region of Canada, with Aboriginal and culturally diverse communities, as well as partners around the world. Since the NFB's founding in 1939, it has created over 13,000 productions and won over 5,000 awards, including 4 Webbys, 12 Oscars and more than 90 Genies. Its nfb.ca Screening Room features over 2,000 productions online, including high-definition and 3D films. The NFB also puts the experience of cinema into the hands of Canadians everywhere through its acclaimed mobile apps for the iPhone, iPad and Android platforms, as well as a pre-loaded app in the Blackberry-Playbook.