Last updated on August 19, 2011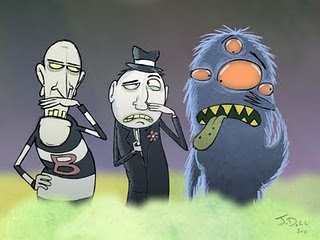 Something for your eyes:

Made by Jason Doll at Animation Dog.
Here's their "about" blurb: Animation Dog is an independent animation company specializing in traditional or classical animation. Animation Dog provides animation for businesses and organizations all over the world from its home base in Manitoba Canada. Animation Dog is established by Jason Doll, a traditional animator with over 15 years of experience – in dog years, that totals 105 years of animation excellence. Jason's work has appeared on Sesame Street, Sesame Park, The National Film Board of Canada, MTV, Coca-Cola, and his own independent films.