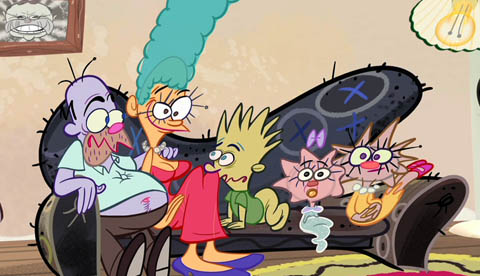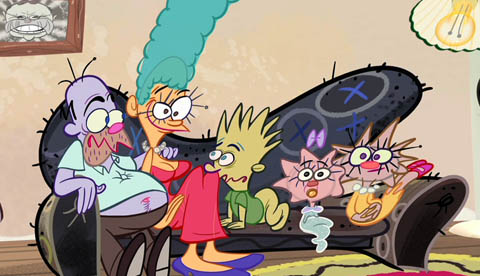 Cartoon Brew has a great post up right now on John K's treatment of the Simpsons for their season opener.  Amid and John know each other pretty well, and it lends itself to some good conversation.
Whether you're a fan of John's or not, the guy's talent and ability is undeniable.  He's moving into abstract new territory, and really pushing the ideas behind traditional cartoon language.  This is an artist at work, and it's fun to watch.
Here's the link.
They've got the clip as well.