Montreal, Wednesday October 19, 2011 – The Montreal Stop Motion Film Festival, the first to be solely dedicated to promoting animators and filmmakers practicing this amazing technique, will hold its third edition on October 21, 22 and 23, 2011 in the J.A. de Sève Theatre at Concordia University (1453 Mackay Street, Montreal).
This year's festival opens this Friday with a presentation by a luminary in the field of animation: Peter Saunders will be accompanied by the character of Victor from THE CORPSE BRIDE (Tim Burton, 2005) in order to help us discover the secrets of this unique art.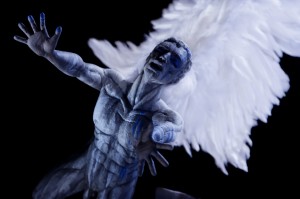 In addition, our program list consisting of 71 films is full of surprises, including the North American premiere of PLUME by animation director Barry JC Purves and MASKA from the well-known Quay Brothers in the "Professional short films" competition. The unveiling of THE QUIET LIFE, the sequel to Timothy Hittle's hit film and Oscar nominated CANHEAD in the "Independent short films" section. The Academic short films introduce us to multiple up-and-coming filmmakers with productions from several film schools from across the globe!
During 3 days, the public will have the chance to attend a special presentation of the Stop Motion Pro software with the Australian co-founder Paul Howell; an anthology of the best Stop Motion animated films that were nominated at the OSCARS® along with special guest Co Hoedeman, winner of the famous statuette in 1977 for his film THE SAND CASTLE, and a free screening for the whole family, presented by Mega Bloks.
For more information, visit our website: www.stopmotionmontreal.com
The official festival trailer is now available online: http://www.youtube.com/watch?v=R3nGI5hy-_I