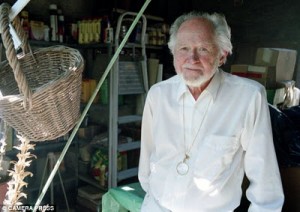 The new year is off to a rocky start with the announcement this morning that legendary illustrator Ron Searle has passed at the age of 91.
Ron is best known in non-animation circles as the creator of the St. Trinian's stories, with which I'm admittedly not too familiar.  I know him better by his breadth of work, and as an inspiration to generations of artists.
To get a sense of the man's influence, one need only look at his work.  Even if you don't know his name, you'll recognize his art, as you've seen it re-interpreted in animation countless times.
On his 91st birthday last year, Pixar artists created a sketchbook in his honour and delivered it to him to mark the occasion.  You can see the work here on the blog dedicated to it.
There is also a Ron Searle tribute blog called Perpetua you can see here.
Here's the 1957 short, "Energetically Yours", designed by Searle himself.
There's just too much of the man's work to post here.  Google him.
m