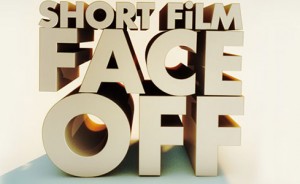 Saw this on CBC Ottawa's Facebook feed:
Calling all Ottawa-Gatineau filmmakers! CBC Television's Short Film Face Off is looking for entries.
Films must be less than 12 minutes; completed in the past 2 yrs; not have aired on network TV. Comedies and dramas only. (Sorry, no music videos and documentaries). Directors must be available for tapings at CBC Halifax from May 15 – 18 (travel & accommodation costs will be provided). Send a DVD copy of your film CBC Ottawa by Friday, February 24, 5:00 p.m. 
For more information email: ottawaproposals@cbc.ca
Update:  I haven't found any centralized Canada-wide post for this.  It looks like it's being handled through regional offices.  I did find a Toronto blurb that's comparable to the Ottawa one above:
CBC's 5th Season of Short Film Faceoff (Toronto) is back. If you are interested in entering your film in Short Film Faceoff please send a DVD copy of your film to:
Cathy Katrib-Reyes CBC Toronto Room 4H100-D
205 Wellington Street West
Toronto, ON M5V 3G7
Films must be under 12 minutes in length, must have been completed in the past two years, and must not have been broadcast on network television. We are looking for comedies and dramas. Music videos and documentaries are not suitable for this program. Directors must be available for tapings at CBC Halifax from May 15 to 18. The program producers will pay all travel and accommodation costs. Submission deadline: March 30, 2012. 
So do a quick search for CBC Short Film Faceoff and your city or province, you should find some contact info.  It's a bit odd that the CBC.ca page seems to not have been updated since last year's winners.
Cheers,
Mike