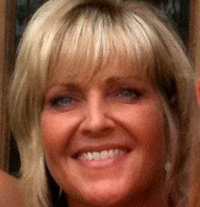 With original action series SLUGTERRA launching in the fall on Disney XD, Nerd Corps Entertainment has recruited a new nerd to lead its consumer products activities, Juli Boylan.
Boylan will be at Toy Fair in New York this week seeking licensees to help move the program forward and support the global launch. Nerd Corps will be making a major toy announcement for the property shortly, so she will be focused on additional toy, publishing, interactive and other long lead categories to start, with secondary categories to follow. Boylan hails from Sony Consumer Products where she was SVP Global Licensing, managing such global boys action franchises as Spider-­‐Man and Ghostbusters, following a stint at Warner Bros. Consumer Products, where she worked on such brands as Looney Tunes and the Batman film franchise.
"We're very excited to have turned Juli into a Nerd," says Nerd Corps El Presidente Ken Faier. "She brings such a wealth of experience to the table, in both retail strategy and overall brand management, after spending years managing monster boy brands like Spider-­‐Man. We know she's exactly the right person to take this property to the heights we believe it can hit."
"I am very proud to join the Nerds and have no doubt Slugterra is going to own the boys action aisle," says Boylan. "I feel privileged to have the opportunity work with such a creative and brilliant group."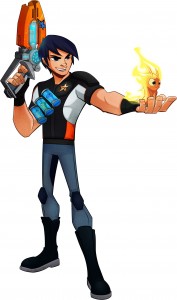 Slugterra has secured a television deal with Disney XD channels around the world, granting Disney cable rights for the US and globally, with Nerd Corps retaining terrestrial rights for rest of world. Nerd Corps recently signed a deal with Televix Entertainment, which grants the company free TV distribution rights throughout Latin America. The 39 x 22 minutes adrenaline-­‐fuelled 3D animated HD series is currently in production for a fall 2012 airdate, with toys launching the following spring. Additionally, Nerd Corps is producing a comprehensive show site, flash adventure game and iPhone and iPad apps based on the series, and is currently in production on 39 x one-­‐minute slugisodes for
television and web, all of which will help kids dive even deeper into subterranean world of the cute little critters with the amazing powers!
Rounding out the CP team and working with Boylan on the global launch strategy and product development side is Nerd Corps Director of Licensing and Marketing, Nancy Lees. Since early development days, Lees has been working closely with the series creative team and experts in the toy and game arenas to make sure the core play fantasy is integrated in the show in the most compelling and organic way, and will work with partners to ensure the brand and franchise will be as strong as possible across every medium.
About the show:
SLUG IT OUT!
SLUGTERRA is an epic sci-­‐fi action-­‐adventure series set deep underground, where the ammo's live (literally!) and only the quick survive! In this luminous, high-­‐tech, underground world every cavern holds a new adventure, new battle and weird little slugs to be discovered!
Eli Shane is determined to be the greatest SLUGSLINGING hero of them all! Only by collecting, training and dueling with funny little critters called SLUGS can Eli and his team hope to defeat the forces of evil. Did we mention the part where the slugs are fired out of high-­‐powered blasters at 100 miles per hour, and transform into powerful magical beasts? That part's awesome.
The story follows Eli and his crew as they explore the caverns, challenge rivals and each other to friendly duels, upgrade their cool gear, and take down the bad guys in this fun and never-­‐before-­‐imagined underground world! But there is a very real threat to Slugterra; Dr. Blakk is seeking to "ghoul" the slugs, transforming them into feral mindless weapons! No one has been able to stand up to Blakk's powerful slugs and army of henchmen… until now!
39 x 22 minute episodes + 39 x 1-­‐minute Slugisodes!
For more information please contact:
pr@nerdcorps.com
+1-­‐604-­‐484-­‐0266
About Nerd Corps:
About Nerd Corps Entertainment Inc.
Nerd Corps Entertainment is a privately held IP creation, development, production, and distribution company based out of Vancouver, Canada, with offices in Toronto, Canada. The company's mandate is to produce stylistically innovative animated projects for television, film and online based on a solid foundation of creative and exceptional storytelling. Working in a state of the art studio with highly skilled artists and production staff, Nerd Corps' expertise in creative development and execution covers all
aspects of property generation and management, from development and production to distribution, marketing, interactive and licensing. The studio's stable of productions includes award-­‐winning original series Storm Hawks, League of Super Evil and Rated A for Awesome, as well as Dragon Booster for Alliance Atlantis and Hot Wheels: Battle Force 5, and Monster High for Mattel, Inc. For more information, please go to: www.nerdcorps.com