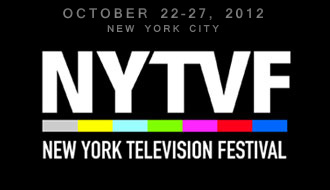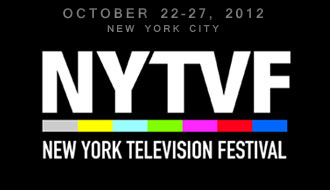 The New York Television Festival's annual Independent Pilot Competition is now accepting original, independently produced television and web series pilots in ALL genres, from 4-22 minutes in length. By submitting to the NYTVF, artists are eligible for category and sponsored awards including guaranteed development deals from partners IFC, MTV, Syfy, and VH1 Creative Lab. For additional details, rules and FAQ, visit:http://www.nytvf.com/2012_ipc.html
Network sponsored awards:
IFC "Out Of The Box Award"
Genre: Alternative Scripted Comedy
Award: $25,000 development deal
MTV Comedy Development Deal
Genre: Comedy
Award: $10,000
Syfy "Imagine Greater" Award
Genre: Scripted and unscripted pilots that include science fiction, adventure and/or fantasy elements
Award: $5,000
VH1 Creative Lab "Theory of Creativity" Award
Genre: Unscripted pilots, including competition, docu-series, social experiment, dating, sketch or talk show formats
Award: $5,000 to further develop project and an invitation to participate in an upcoming VH1 Creative Lab session as a paid freelancer
In addition to the four development partners guaranteeing deals inside the 2012 Independent Pilot Competition, all Official Selections are shared with the NYTVF's industry partners (http://www.nytvf.com/sponsors.html) in the weeks prior to the 2012 Festival, including the recently announced NYTVF Pitch Partners (http://www.nytvf.com/2012_pitch.html). No matter what you're producing – scripted, non-scripted, comedy, drama, animation or children's programming – there is a home for you and your work at the NYTVF.
All Official Selections will be screened at the 2012 Festival in October where Official Artists will have the exclusive opportunity to participate in NYTVF Connect – including Executive access, NYTVF Pitch and Industry Development Chats (http://www.nytvf.com/artists.html).
Important Dates:
Friday, May 11, 2012, 11:59 PM — Early Submission Deadline…$30
Friday, June 15, 2012, 11:59 PM — Final Submission Deadline…$50
Friday, June 29, 2012, 11:59 PM — Procrastinator Deadline…$100
Find out more information, view the Official Rules and Entry Packet here: http://www.nytvf.com/2012_ipc.html
About the NYTVF:
Established in 2005, the NYTVF is a pioneer of the independent television movement, constructing new and innovative paths of development and talent identification, while simultaneously complementing the traditional television development model. Its annual New York Television Festival – held each fall in New York City – is recognized as the industry's first independent television festival, which provides a platform to elevate the work of artists creating for the small screen. Through the Festival and other year-round activities – including NYTVF London, which launched in 2011 – the NYTVF's mission is to connect its community of over 10,000 independent creative artists with leading networks, studios and brands by cultivating relationships that lead to new opportunities. For more information on the NYTVF, the annual Festival and these initiatives, visit www.nytvf.com.