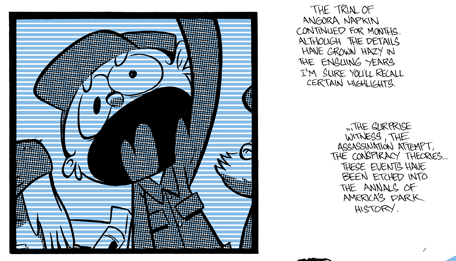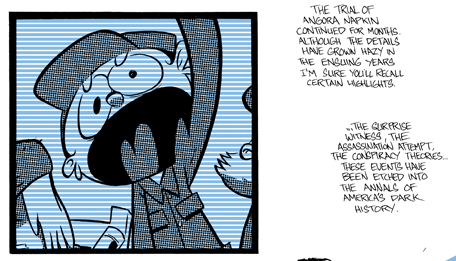 Troy Little, co-creator of the notoriously overlooked Teletoon Pilot Project alum, Angora Napkin, has just posted the last page of his Eisner Award nominated graphic novel.  That's 120 pages of Angora Napkin goodness you can read here.
But that's not all!  Troy's been hard at work on the next instalment in the tale of Angora Napkin.  It's due to be released by IDW this year, and he's going to be sharing some webcomics featuring the girls to get us warmed up.
So, for you fans, you may not be able to see them on the teevee, but that won't stop 'em from landing in your grubby hands.
Kids, read comics.  They'll rot your brain.