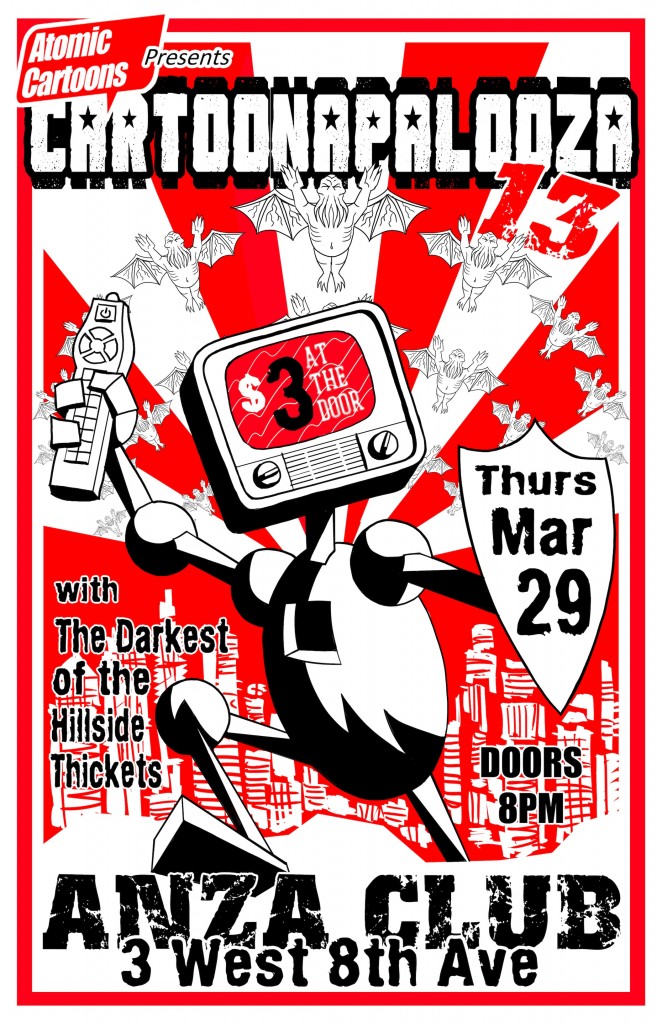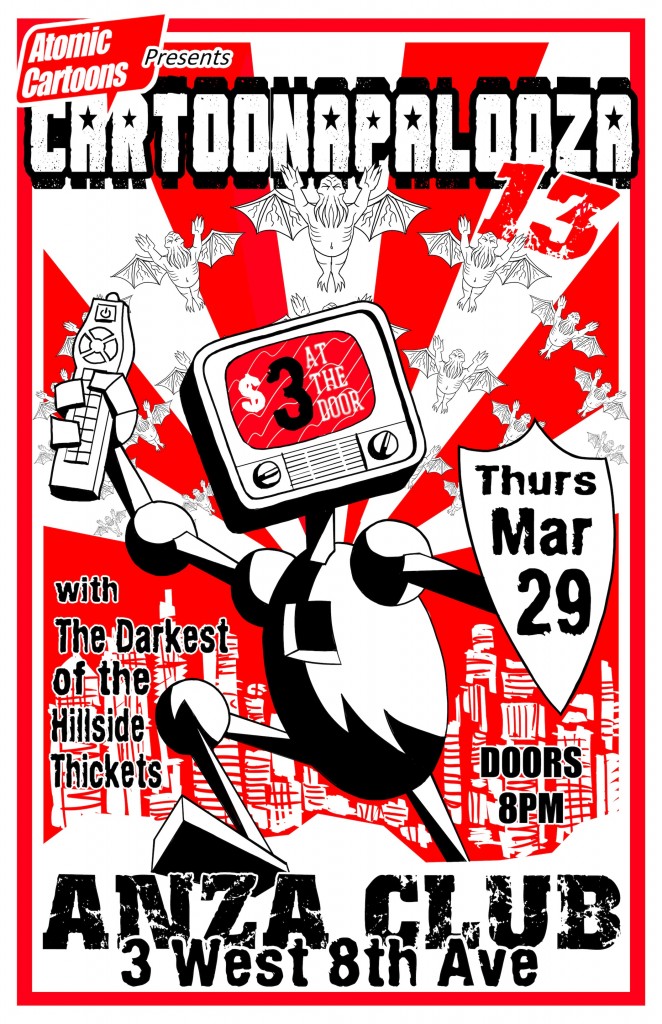 Got word that Atomic Cartoons in Vancouver are hosting another night of festivities, that's right: Cartoonaplaooza 13!
Here's what they had to say: We're hosting it at the newly refurbished Anza Club on March 29th at 8pm.  Going to show some old cartoons and have a live band play. This time we've got one of our Rocket Monkey designers Toren Atkinson's band "The Darkest of the Hillside Thickets" playing.
I've always wanted to attend one of these, I've heard they're a blast.  Sadly, I'm almost a whole continent away.
Someone take pictures!