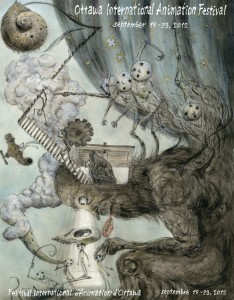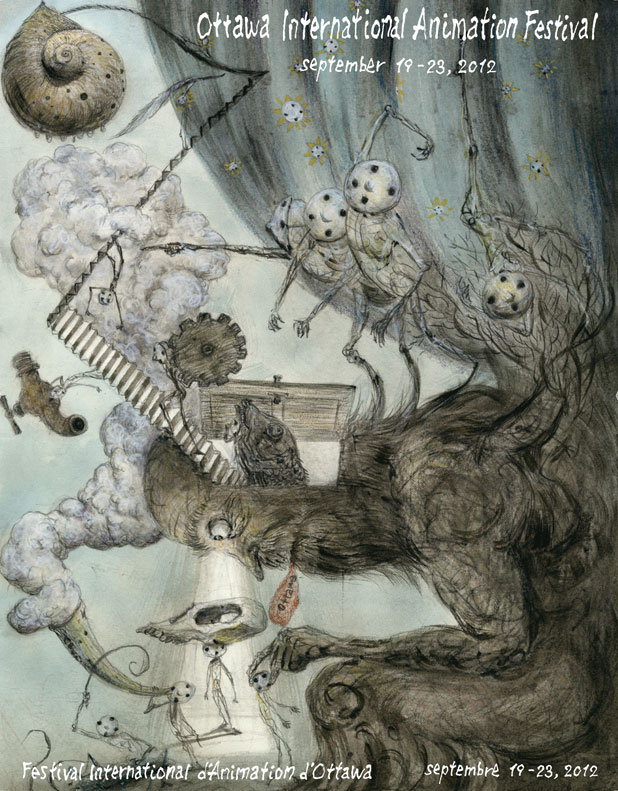 OTTAWA INTERNATIONAL ANIMATION FESTIVAL ANNOUNCES A CROWD PLEASING PROGRAMMING LINE UP FOR 2012 Major Tribute to Ralph BakshiPlanned
OTTAWA (MARCH 28, 2012) – The Ottawa International Animation Festival (OIAF) is announcing its most crowd-pleasing lineup ever for the 2012 edition of North America's premier animation festival.
Running from September 19th-23rd, Ottawa 2012 will pay tribute to the work of animation legend RALPH BAKSHI, who ignited the imagination of future animators and became a hero to generations of fans and filmmakers by infusing adult themes such as sex, drugs and racism into the family-friendly animation world of the 1970s.
The United Kingdom willalso be in the spotlight, as the Festival will examine British artists BARRY PURVES, one of the world's finest puppet animators, and the groundbreaking UNCONVENTIONAL AD MEN: SMITH AND FOULKES.
Purves' work has been internationally acclaimed for decades while Smith& Foulkes' art has been featured in advertising campaigns for some of the world's most iconic brands including Coca Cola, Honda and Motorola.
YOUTUBULAR: ANIMATION IN THE AGE OF THE MEME will examine the role of YouTube in today's animation industry and showcase some of the strangest and most contagious viral videos to grace your computer screen.
Other programming announced to date includes: MAKE 'EM LAUGH: COMEDIANS AND ANIMATION, which will retrace the historical relationship between animators and comedians; the life and career of WARD KIMBALL will be examined and the innovative films of the late KAREN AQUA will be celebrated.
"In pastyears, our event has been criticized for being too avant-garde or too dark," says Festival artistic director Chris Robinson. "This year we wanted to provide some really fun and entertaining programming but don't worry, there's sure to also be the usual array of delightfully bizarre and thought provoking work that many other members of our audience love."
The Ottawa InternationalAnimation Festival (OIAF) is one of the world's leading animation events providing screenings, exhibits, workshops and entertainment since 1976. OIAF is an annual five-day event bringing art and industry together in a vibrant hub and attracting more than 28,000 artists, producers, students and animation fans from around the world. For more information, visit the OIAF website at: www.animationfestival.ca.