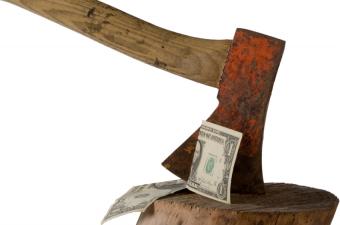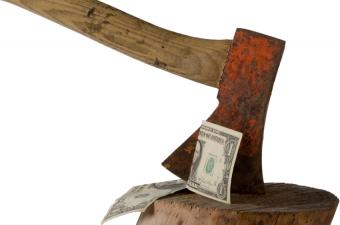 We never seem to get this right, do we?  Nova Scotia bungled their tax credit legislation a few years ago and saw hundreds of animators leave the province in a matter of months when all the contracts went elsewhere.  New Brunswick dumped their legislation entirely, but then shifted to a digital media credit (but not after scaring the pants off their own film community and driving away business).  Now it's Saskatchewan's turn to choose to be non-competitive.
Here's the article from the Hollywood Reporter, posted word-for-word:
Indie producers in the Canadian province immediately criticized the provincial government for leaving their local production sector without a future.
TORONTO – There's no certainty about film tax credits these days, even in Canada.
The provincial government of Saskatchewan, releasing its latest fiscal budget on Wednesday, announced it will eventually scrap its long-standing film employment tax credit for cost savings.
From April 1, the provincial ministry of tourism, parks, culture and sport will no longer accept applications for a refundable 45 percent film tax credit, based on labor costs.
The credit will eventually be phased out at the end of 2014, after all remaining tax rebate obligations are paid out.
The provincial ministry in a release said the film tax credit had cost the government around $100 million since first launched in 1998, and scrapping it will eventually save around $8 million annually.
Saskatchewan indie producers criticized the provincial government Wednesday for leaving the local industry without a future.
"Quite frankly, without the tax incentive program, the province will be seen as an irrelevant location and production will not take place," Vanessa Bonk, executive director of the Saskatchewan Motion Picture Industry Association, said.
Film and TV series that were supported by the film tax credit in Saskatchewan over the years includedTerry Gilliam's Tideland and Canadian sitcoms like Corner Gas and Little Mosque on the Prairies, which has just wrapped its last season.
Recent film shoots include writer/director Armen Evrensel's sci-fi comedy Space Milkshake, which shot in fall 2011 and starred Billy Boyd and Kristin Kreuk.
Other frugal Canadian provinces have revamped their tax credits for cost savings.
New Brunswick in March 2011 stunned local film and TV producers by phasing out a 40 percent tax credit to cut the provincial debt.
But, faced with a talent exodus to rival province, the Atlantic province later reintroduced a film incentive that rebates up to 30 percent of eligible expenditures.
The new program in New Brunswick gives 50 percent of the government money to indie producers up front for pre-production or production, with the other half coming when a project has finished production.
By contrast, the provinces of British Columbia, Ontario and Quebec, where most foreign production takes place in Canada, have in recent sold their film and digital tax credits for foreign producers on their certainty and bankability.
One might comment that Saskatchewan doesn't have a huge industry to begin with, but this kind of all-encompassing hatchet job basically guarantees that no film work will get done there.  The Atlantic provinces are still reeling, and the last line really nails it on the head.  Why do all the contracts go to Ontario, BC or Quebec?  The certainty and bankability of the tax credits in those provinces look real good to those bankrolling productions.  Business is about minimizing risk.  Fluctuating tax credit policy is thin ice, pure and simple.
Tim Tyler, if you're reading this, best of luck.  Very sorry to hear this news.