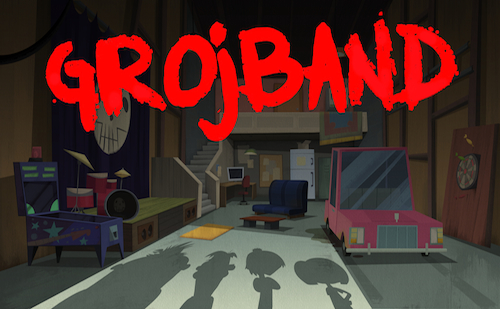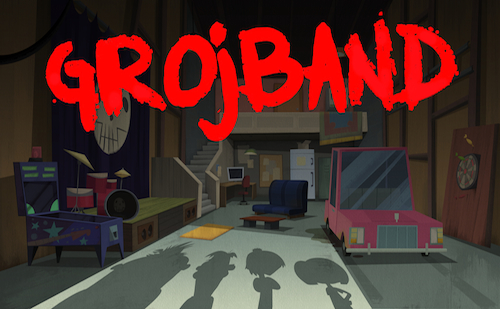 The guys at Fresh TV (Total Drama everything) are good at PR.  Right now, over on their blog, they're sharing some behind the scenes info and images for their newest offering, GrojBand!  Developed by Neptoon Studios, GrojBand! is the latest from Todd Kauffman and Mark Thornton.
I'm pointing this out because, while it's not giving everything away, the posts are a brief glimpse at some of what goes into a (potentially) successful show, by a team with a proven track record.  Not everyone out there has read a pitch bible, or would know how to write even a basic synopsis for a series.  Know what, there's one right here, in the post entitled: GROJBAND SYNOPSIS.
The latest post has a few backgrounds from the show.
It's light reading, but for anyone who aspires to creating their own series, there may be a few useful tidbits like this along the way.