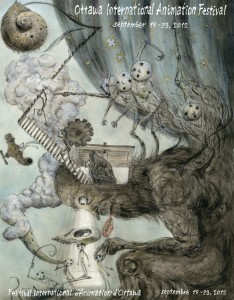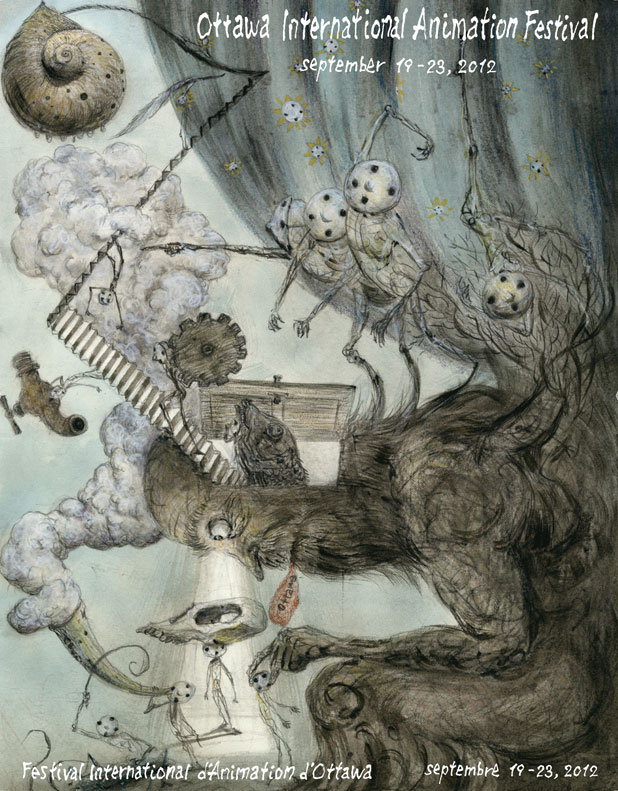 OTTAWA INTERNATIONAL ANIMATION ADDS NEW CATEGORY FOR VIDEO GAME ANIMATION
Category the first of its kind among Global Animation Festivals
OTTAWA (April 18, 2012) – The Ottawa International Animation Festival (OIAF) is pleased to announce the creation of a new category, specifically created for video game artists. The Best Non-Gameplay Animation category is the first of its kind to be featured at any animation festival.
The OIAF created the Non-Gameplay Animation category in response to industry needs from video game animators, who lacked a competitive forum to display their work.
"Since the mid-1990s, we've been trying to find a way to seamlessly integrate videogame animation into OIAF competitions, " says Festival
Artistic Director Chris Robinson. "We found that the best way for us to acknowledge the outstanding work being done in gameplay animation
was by encouraging the submission of non-game play components."
Examples of non-gameplay animation include:
Trailers previewing anew video game
Cinematic cut scenes, a break in the gameplay action that is used to further the plot of the video game
All entries for this year's competition must be received by May 18th. The deadline for preview DVDs is June 1st. There is no entry fee.
Industry professionals are hailing the creation of the new category. Yves Bordeleau, studio director at Montreal's Cyanide Studios, the
company behind the upcoming release of Game of Thrones, says that the artwork present in video games plays a vital role in promotion of
the product and deserves to be recognized.
"I am really happy to see this new category addition for competition at the Ottawa International Animation Festival," says Bordeleau. "As
video games evolve, the need to immerse the player into complex worlds is now mandatory; hence the importance of high quality cinematic cut scenes. Be it in-game or pre-rendered, the value of these 'non-gameplay' sequences is so great that they are very often part of key promotional activities like game launch trailers and viral videos."
Cyanide is an independent and privately held video game studio. Based in Paris, it was created in 2000 and has risen to become one of the
most productive game development studios in France. Since 2007, the company has maintained a facility in Montreal.
The Ottawa International Animation Festival (OIAF) is one of the world's leading animation events providing screenings, exhibits,
workshops and entertainment since 1976.  OIAF is an annual five-day event bringing art and industry together in a vibrant hub and
attracting more than 28,000 artists, producers, students and animation fans from around the world. For more information, visit the OIAF
website at: www.animationfestival.ca.