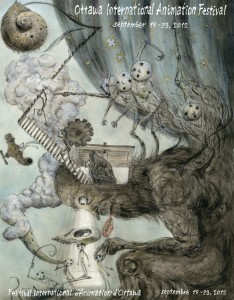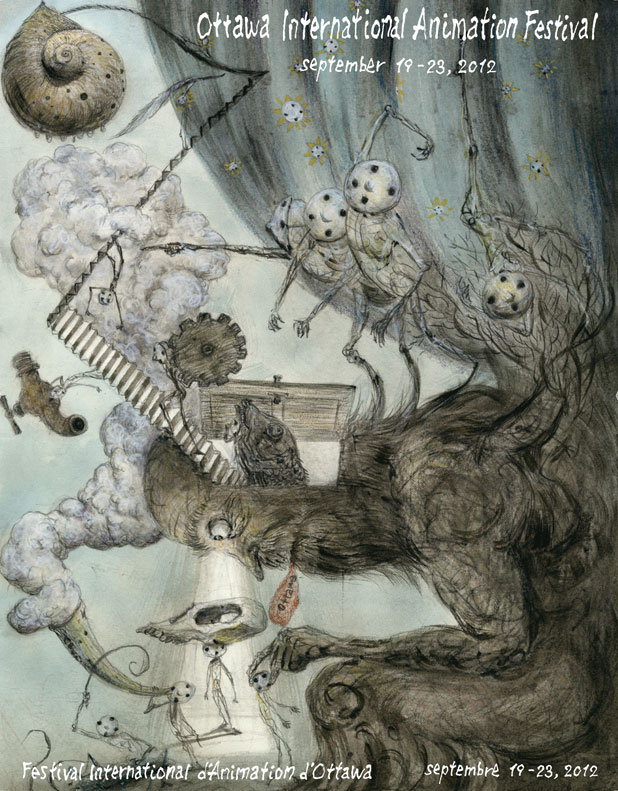 TAC, the Ottawa International Animation Festival's (OIAF) industry event, is pleased to announce the return of its PITCH THIS! program, presented by 9 Story Entertainment.
Pitch THIS!allows content creators the opportunity to pitch their project ideas to a panel of international broadcasters. Following the five-minute pitches, panel members will share their insight and provide valuable feedback to the presenters.
The panelists will assess each pitch based on their creative,innovative and financial merits as well as their marketability and overall appeal.
Animators are encouraged to submit their ideas. To qualify for the program, proposals from animators must include the following:
• Project synopsis, including target audience, technique, format, rough budget (1-2 pages)
• One episode synopsis
• Bio of key executives
• Short paragraph indicating your current stage of development and any additional information (i.e. interactive components, merchandise, etc.)
• Concept art (2 or 3 images) TAC will beaccepting proposals by email ( tac@animationfestival.ca ) until AUGUST 1ST, 2012.
"I found the 'Pitch THIS' event to bea very valuable learning experience," says Mike Geiger, who pitched his show, Winston Stienburger and Sir Dudley Ding Dong, to the panel in 2010. "From working on the presentation itself to the feedback from the panel, my participation in the event turned out to be a very beneficial and rewarding one. I would highly recommend it to anyone looking to spread their ideas to a broader audience"
Running September 19th and 20th, the first two days of the OIAF, TAC is a specialized industry forum designed for professionals in animation content creation, development, production, distribution and marketing.
Held at the Chateau Laurier Hotel in downtown Ottawa, TAC brings together 300 key professionals for two days of panels, seminars and keynote addresses.
Networking events are also a strong component of TAC, offering many opportunities for delegates to relax, share ideas, get to know each other and speak more intimately about potential projects and developments.
For complete information about TAC and the Ottawa International Animation Festival, visit www.animationfestival.ca.