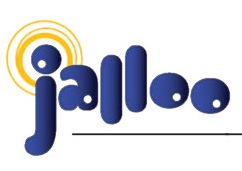 There's a really great little event that happens every year out in Miramichi, New Brunswick.  It's the Jalloo Festival of Animation and Games.  I love going.  I try to go every year.  I'm still trying to make it for this year's show, where they let me talk and talk and talk.
Usually we arrange a little screening of what I'm able to put together from the latest batch of animated films making the rounds.  We've had stuff from Nick Cross, Jess Borutski, Kevin Parry, and lots of others.  This year, Jalloo is opening up the screening as a competition, with modest cash prizes.  The details are at the link.
I want to invite everyone out there with a film sitting on their hard drive to send it in.  I get to be one of the judges this year, so please, entertain me!  Be part of the inaugural Jalloo competitive animation screening!
Here's some info:
Welcome to the 5th Annual Jalloo Festival of Animation and Games
The Atlantic Coast's gathering of professionals for Animation and Games.
Jalloo exists to help promote and develop the Animation and Games industry in the Atlantic provinces.
The Annual Jalloo Festival plus a variety of activities during the year allows professionals the opportunity to network, meet new professionals just entering the industry, meet with guest speakers from all over, and take part in professional development through discussions, panels, and workshops.
Animation Festival – 2:30pm Thu 21 June 2012
We will be screening submissions from animators all over, with a special focus on animators from the Atlantic region (but not exclusively). Animations may be 2D, 3D, stop motion, or any other form of animation.
Cash prizes:
$100 each for top 2D student short, top 3D student short.
$200 each for top 2D professional short, top 3D professional short
$200 for audience favourite
Submission deadline: 8am Monday, 11 June, 2012
If you are interested in submitting an animation, contact us for format and submission details.