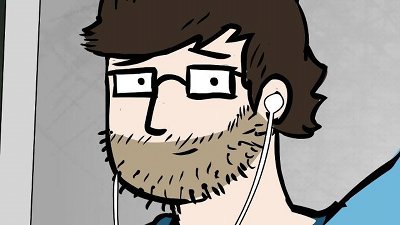 Another shameless plug for you before the day is truly done.  Kurttoons, by the very funny Kurtis Scott.  Kurtis has found a way to make quick little outlets for his writing using some pretty minimal animation.
Here are his links:
http://www.kurttoons.com
https://twitter.com/#!/kurttoons
http://www.youtube.com/user/Kurttoons
There's a bunch of the "Subway Thoughts" up in the YouTube page.

I'm amused.