Last updated on August 14, 2012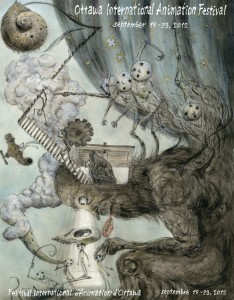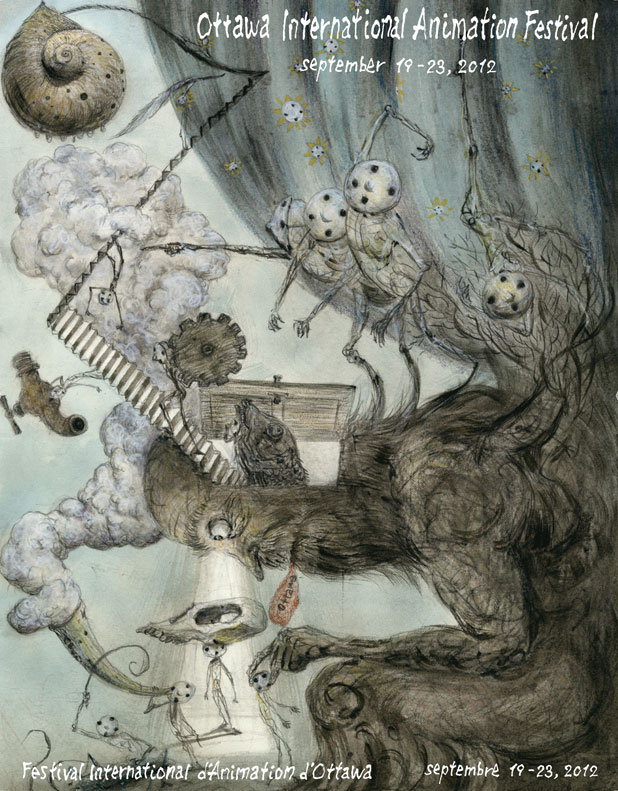 CANADIAN ANIMATION TAKES CENTRESTAGE  AT OTTAWA INTERNATIONAL ANIMATION FESTIVAL OTTAWA (JULY 24, 2012) – Canadian animation will be well represented at this year's OTTAWA INTERNATIONAL ANIMATION FESTIVAL (OIAF). The 2012 edition of the Festival, running September 19th-23rd, will see some outstanding Canadian works competing along side the best international animated films from the past year.
The OIAF is one of the world's most competitive film festivals. This year, the Festival received a record-setting 2,377 entries, selecting 101 finalists for competition. Thirty-four Canadian films will be screened during the five-day Festival.
Noteworthy Canadian entries in competitioninclude:
• Kali The Little Vampire, co-produced by the National Film Board of Canada and narrated by Canadian Oscar winner, Christopher Plummer
• Demoni, a music video directed by THEODORE USHEV  (who directed Lipsett Diaries, earning a Genie Award for Best Animated Short)
• Justin Time 2 – The Thirsty Garden, directed by HAROLD HARRIS of Toronto's GURU STUDIO, is featured as part of the TV animation for Children competition
New at this year's Festival is the creation of a new award for Best Canadian Student Animation Film, celebrating the wealth of up-and-coming Canadian talent, on display in the Canadian Student Showcase, including:
• Two entries from Toronto's SHERIDAN COLLEGE: Ballpit, directed by KYLE MOWAT and Gum, directed by NOAM SUSSMAN (Both entries are also selected for competition)
• Nine entries from Montreal's Concordia University
• Four entries from British Columbia, two each from the VANCOUVER FILM SCHOOL and Emily Carr University of Art and Design
To view the entire list of selections, visit the OIAF's selections webpage.
OIAF competition includes categories for best feature,narrative, experimental and student films, TV shows, commercials, and music video.  There is also a separate competition for films and TV shows made for children. Prizes will be awarded to category winners and a grand prize will be awarded to the winner of each competition: best Short Film, Feature Film, Student, and Commissioned Film.
The Ottawa International AnimationFestival (OIAF) is one of the world's leading animation events providing screenings, exhibits, workshops and entertainment since 1976.  OIAF is an annual five-day event bringing art and industry together in a vibrant hub and attracting more than 28,000 artists, producers, students and animation fans from around the world. This year's Festival runs from SEPTEMBER 19TH-23RD. For more information, visit the OIAF website at: www.animationfestival.ca.