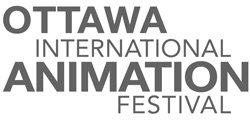 All you job-hunting animators, today is the last day to sign up for Animators For Hire at the Ottawa International Animation Festival!
The event is this upcoming Saturday, September 22.
Here's the description:
In the morning (from 10:30am to 12:30pm) participating studios will give short presentations so animators can learn more about each company and what they are looking for. Registered applicants will have their portfolios and demo reels ready for the afternoon interviews, which will take place on a one-on-one basis after the morning presentations, guaranteeing an effective recruiting experience for both studios and animators.
I know a lot of people who've walked out of this event with jobs, if you're looking, go sign up.