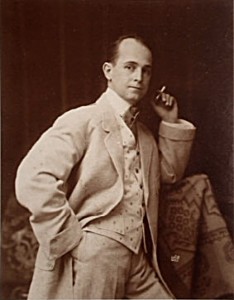 Google's got a Winsor McCay homage up today.  For those who don't know him, he's one of the defining pioneers of animation.  He's best known in cartoon circles for Gertie the Dinosaur, his traveling Vaudeville show where he interacted with an animated Brontosauraus of his own creation, a process that precision timing, and painstaking animation.  This was before the use of cels, and the guy drew every frame, background and all.  He also created a comic strip called Little Nemo in Slumberland, which is the basis for today's Google Doodle.  Little Nemo is one of the most celebrated and beautifully executed comic strips of all time.  His draftsmanship has to be seen to be believed.  The strip debuted 107 years ago today.
Follow the link to the Google Doodle, which will eventually plant you on the google search page for Winsor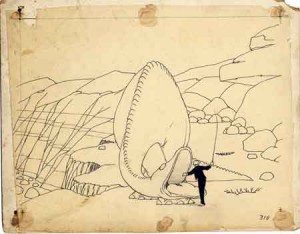 McCay.  And please, at the very least, read the Wikepedia entry for him.