Last updated on October 22, 2012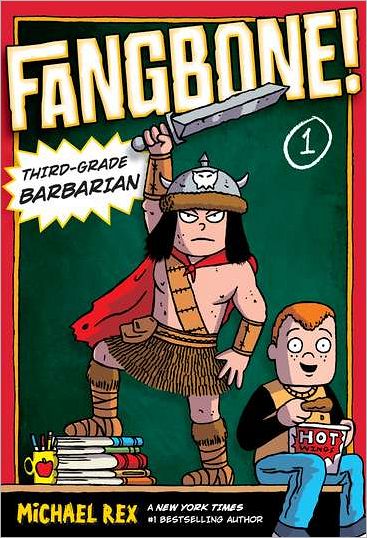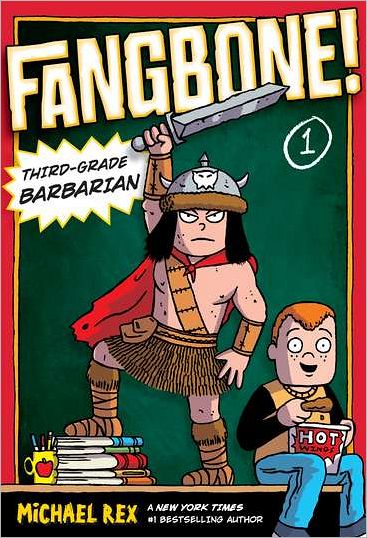 Radical Sheep Productions Options Michael Rex's Fangbone!
Toronto, Canada – October 22, 2012 – Radical Sheep Productions has optioned the rights to the hilarious graphic novel series Fangbone! Third-Grade Barbarian, written and illustrated by New York Times best selling author Michael Rex.
Fangbone is a nine-year-old barbarian warrior from Skullbania who has landed in Eastwood Elementary's third grade class to save his native land from the vilest villain, Venomous Drool.  With the help of his new sidekick Bill, a lovable, normal, goofy kid, Fangbone outwits his enemies while discovering the modern world.
Radical Sheep will develop the graphic novels into an animated series for 6-11 year olds.  "This graphic novel series is very clever and very funny with rich, well developed characters and amazing visuals," says John Leitch, President of Radical Sheep. "We immediately saw the potential for television."
"I am so thrilled to be working with Radical Sheep.  To have a company that produces such high quality work sees the potential in Fangbone! Third-Grade Barbarian is incredibly exciting and flattering," says creator Michael Rex.
Michael Rex
Michael Rex has been writing and illustrating children's books since 1995, and has created over 25 books.  His 2008 book, "Goodnight Goon" was a #1 NY Times bestseller, and it's 2009 follow up, "The Runaway Mummy" also made bestseller list.
Mr. Rex has visited elementary schools across the country to talk about his books, has a Master's degree in arts education, taught art for 3 years at Lehman High School in the Bronx, and has also appeared on NBC's "The Celebrity Apprentice." Michael Rex lives in Leonia, NJ with his wife and two boys.
Radical Sheep Productions
Radical Sheep Productions is committed to developing, producing and exploiting innovative, entertaining and high quality content across multiple platforms. With over 400 episodes of award-winning series and successful licensing programs to its name, including the celebrated The Big Comfy Couch and award winning Stella and Sam, Radical Sheep has been an established and acclaimed independent Canadian production company since 1992. Radical Sheep is currently in production on Yub Yubs, an animated preschool show for Disney Junior Canada.