Even more HOLIDAY AWESOME!
From designer, illustrator, ex-pat story-man, and all around swell fellah: Colin Jack.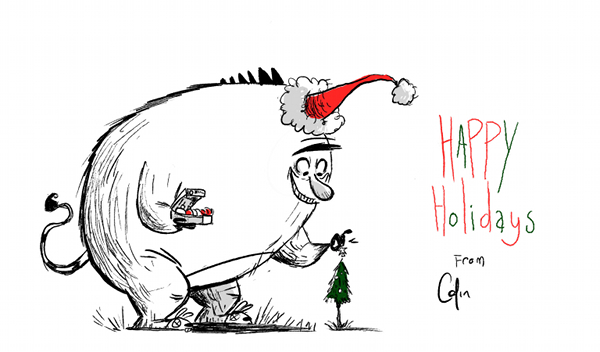 Sheridan animated this fun little greeting:
West-coaster, Cale Atkinson offers a how-to for a festive paper-box pug: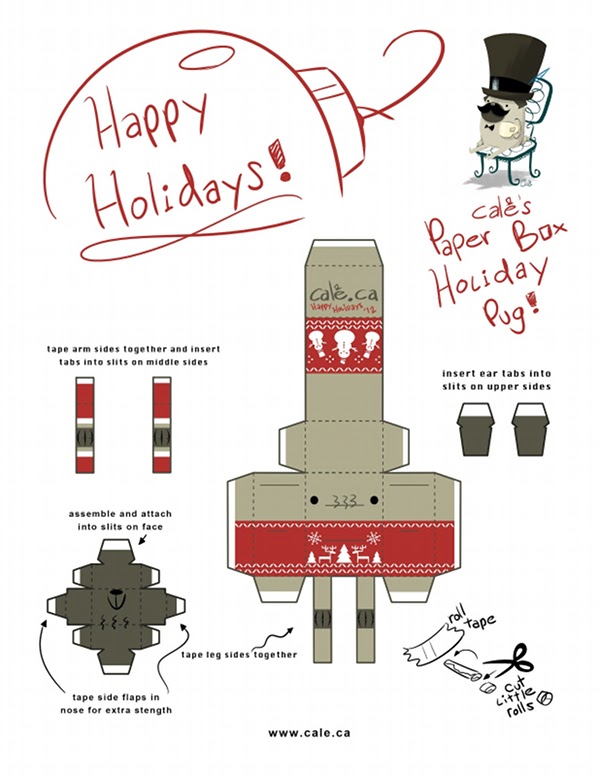 And this one came in from Katarina Antonic: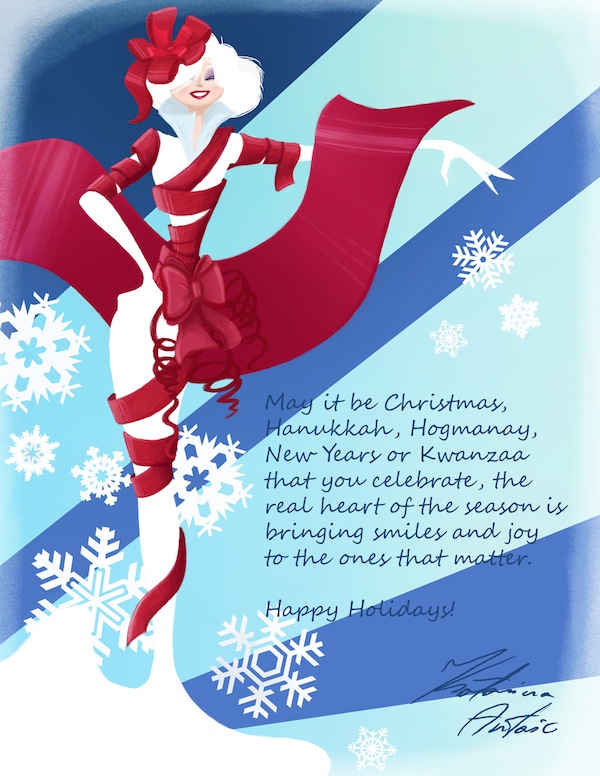 And while I'm at it, here's the link to the animated Christmas Card my gang here at Smiley Guy made for King Features Syndicate: King Features Holiday Greeting Audition Reel!