As promised, I'm sharing more holiday art, cards and animation.
Ottawa native, and Warner Brothers hotshot, Jess Borutski posted this up on Facebook!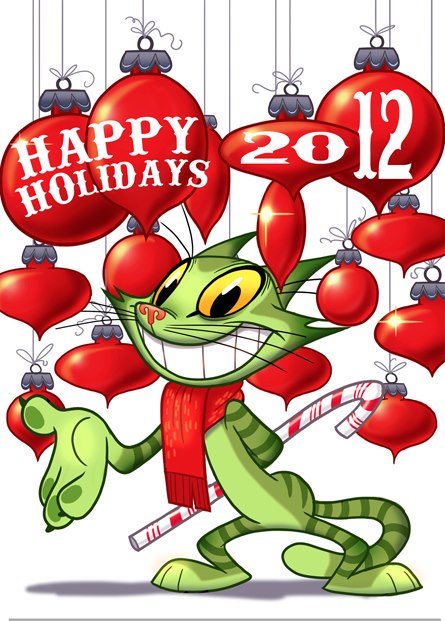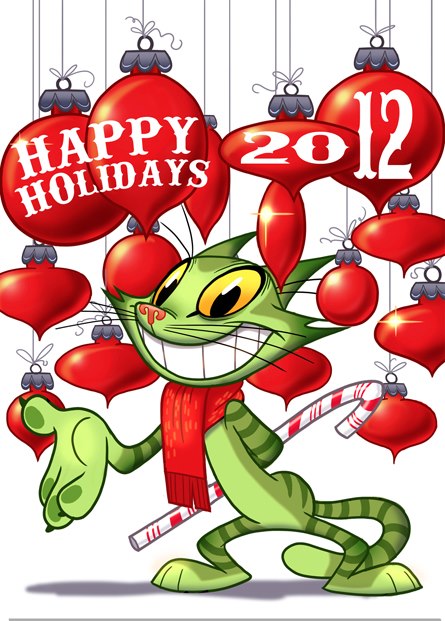 Just got this card from Atomic Cartoons in Vancouver, they're working on Rocket Monkeys.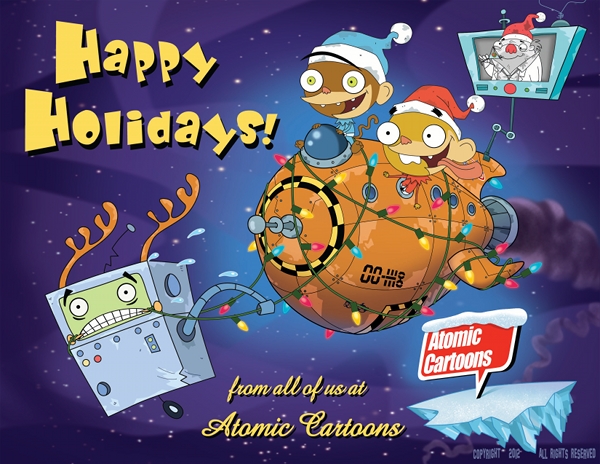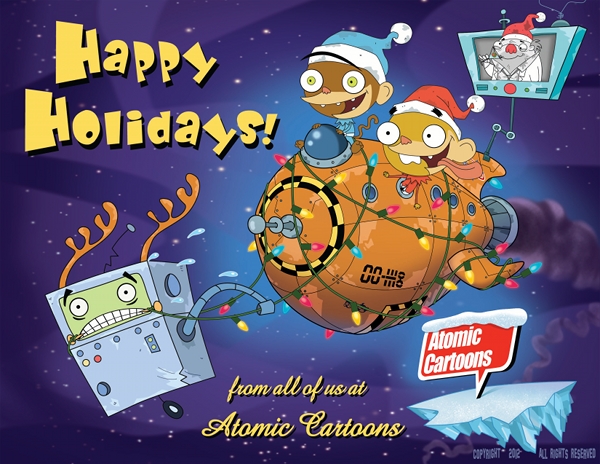 Capybara Games put together a bunch of animated GIFS, they're calling it the 12 GIFs of Loltide.  Here's a sample: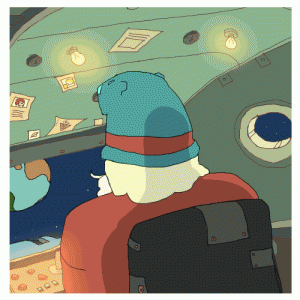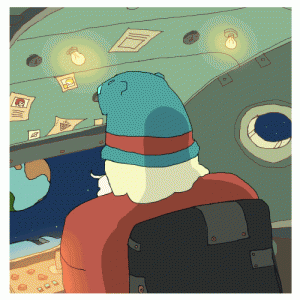 A Toronto animator going by Somboun S sent along this cute little Santa:
And Rob Barton, an animator at 9 Story in Toronto, just sent this one in: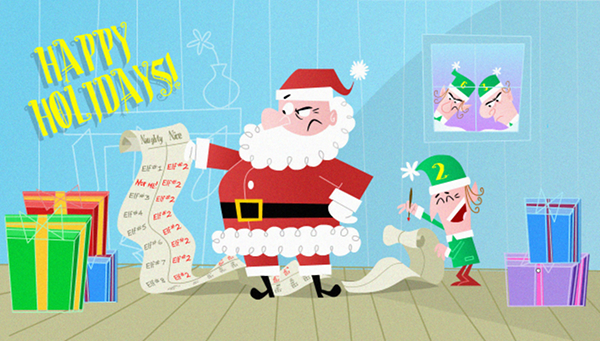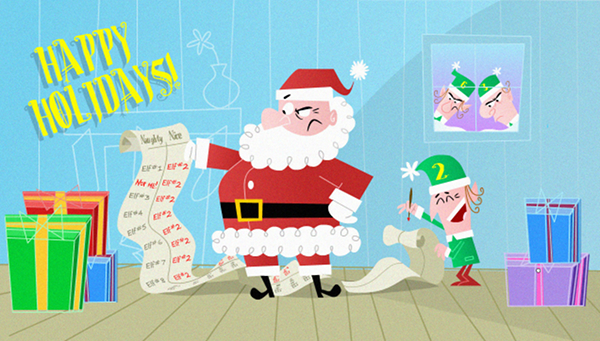 Keep 'em coming!