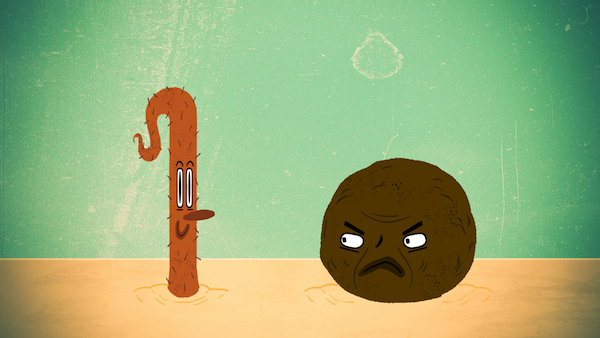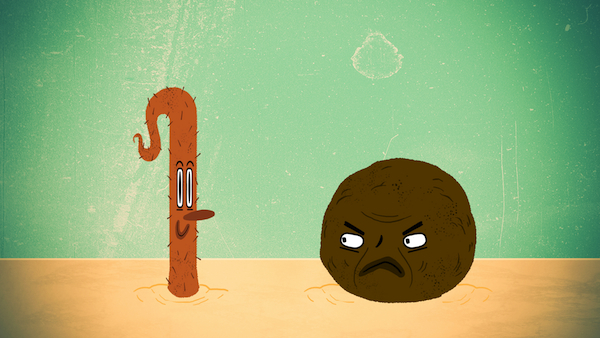 It's been a bit of a slow week on here, so I thought it might be a good time to share a couple of shorts produced at Smiley Guy Studios in Toronto (my employer, full disclosure!)  Hair & Mole is a series of really simple, really short, really goofy cartoons about… you guessed it: a hair and a mole.
Two episodes are in the can, and there's a holiday special on the way! NOTE: There seem to be some embedding issues, so I've removed the second episode.  Here's the link: http://www.youtube.com/watch?v=0YGqmCVUxJo&list=PLHrUGbVm3e9cgFiQcK3SYeqOzN51d_Mo2&index=4
Enjoy.

Written by Jeremy Diamond, designed by Aaron Hong, and animated by Kurtis Scott!