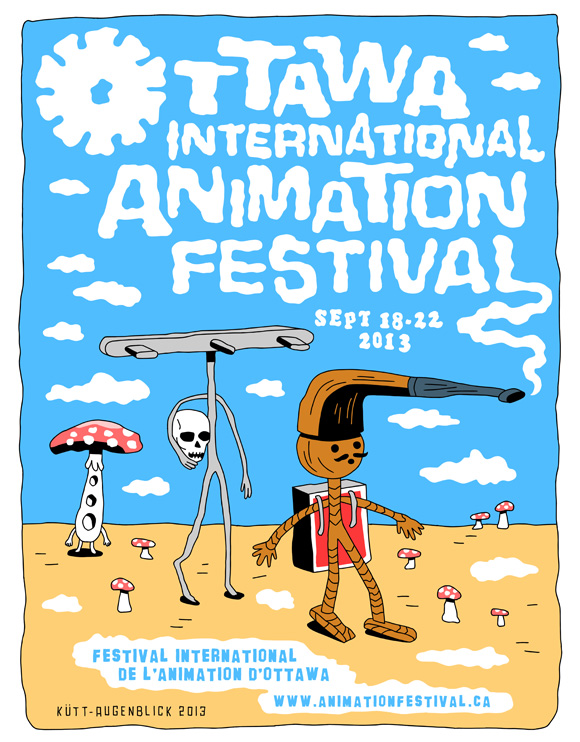 Ok, here's the poster.
It's a team-up!  This year's poster was created by Brooklyn animator, Aaron Augenblick and Estonian dream maker, Mati Kutt, who met and became pals while members of the OIAF 11 jury. The OIAF poster is often the subject of calm, reasonable discussion, and this year's animation cred should be hard to argue.
Discuss.
And speaking of Ottawa, it looks like the jury's been selected.
1. Fran Krause (U.S.A.), 2. Megan Turnbull (Canada), 3. Michèle Lemieux (Canada), 4. Elliot Cowan (Australia/U.S.A.), 5. Carolina López Caballero (Spain) and 6. Ged Haney (Germany/UK).