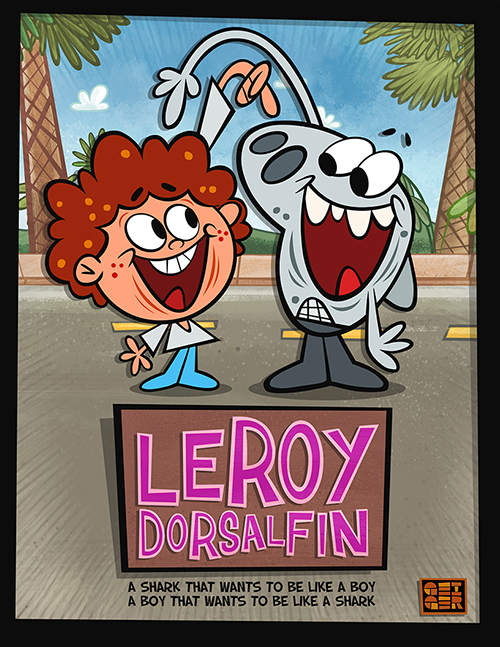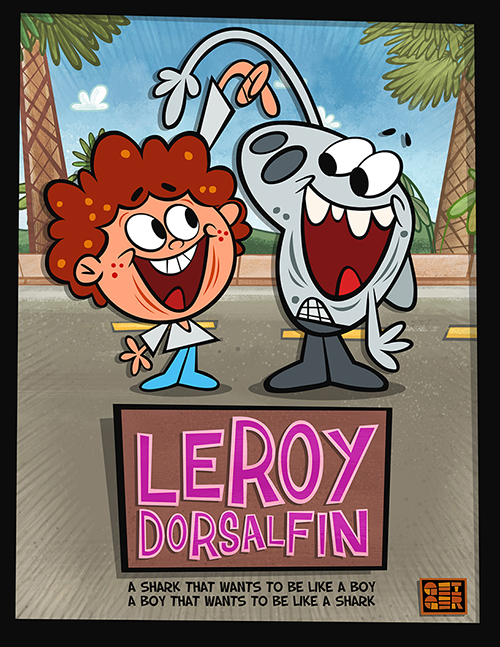 Mike Geiger passed this along. You might've seen it elsewhere online, when Mike's got a cartoon available, people tend to share it.
This one is a pilot he put together for Nickelodeon back in 2009. Nick does this. They find awesome animators and work on these mini-pilots with them in total secrecy. No one gets to see them until they either get picked up, or Nick passes on them and they get released back to you. Well, in Mike's case, sadly, it looks like they passed. But that does mean he's finally free to post this sucker online and you can finally see it.

Leroy Dorsalfin from mike geiger animation on Vimeo.
Credits:
Created / animated / designed by: Mike Geiger
Music by: Daniel Ingram
Voice director: Tammy Semen
Voice of Leroy: Jonathan Wilson
Voice of Sharkbait: Bailey Stocker
Background color: Paco Sorto
Script: Jono Howard
Storyboard: Jamie Leclaire
Nickelodeon Exec Producer: Leanne Preston
Here's what Mike says about the project on his blog:
Back in 2009, I was lucky enough to create a pilot for a show called Leroy Dorsalfin with Nickelodeon International.
Nickelodeon had since passed on the project, but I later teamed up with incredible Chuck Gammage to re-pitch the show to YTV, who liked the idea enough to put through their own development process with the help of our distributor E-One.
Long story short, the project was officially put to sleep last year, but I still thought it would be fun to share some artwork from the project that was developed over the last 4 years.
There's also a buttload of design work from the show for you to put in your eyeholes.