Last updated on April 21, 2013
Two things as today draws to a close.
First, TAAFI (Toronto Animation Arts Festival International) unveiled this year's poster: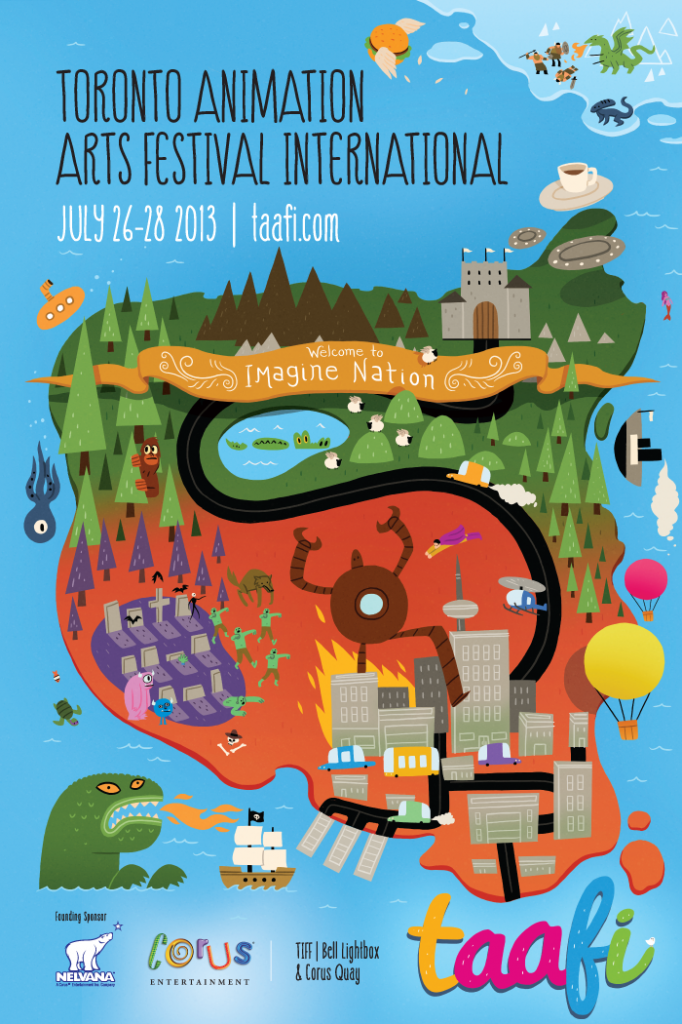 The poster is by animator/director Brett Jubinville of Tinman Creative. There's even a little video to go with it.

And secondly, if you're in Toronto, tonight's the big TAAFI-sponsored industry party!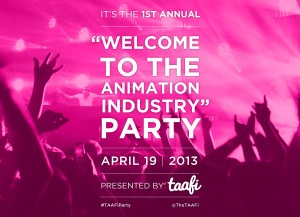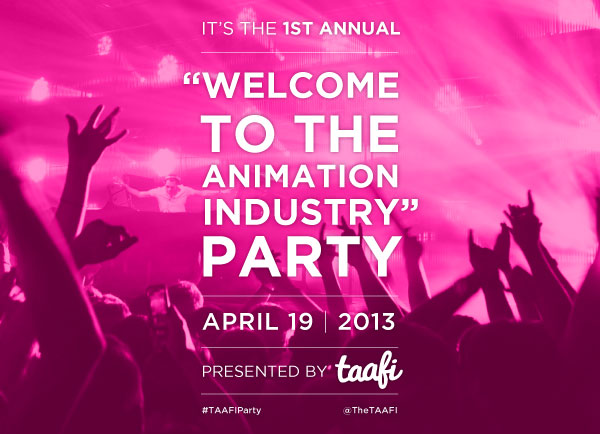 Advance tickets online | $15
Limited tickets at the door | $20
Friday, April 19, 2013
Doors open 7:00 PM until close
Berkeley Church, 315 Queen Street East, Toronto
Promises to be a swell shindig, so come and hang out.