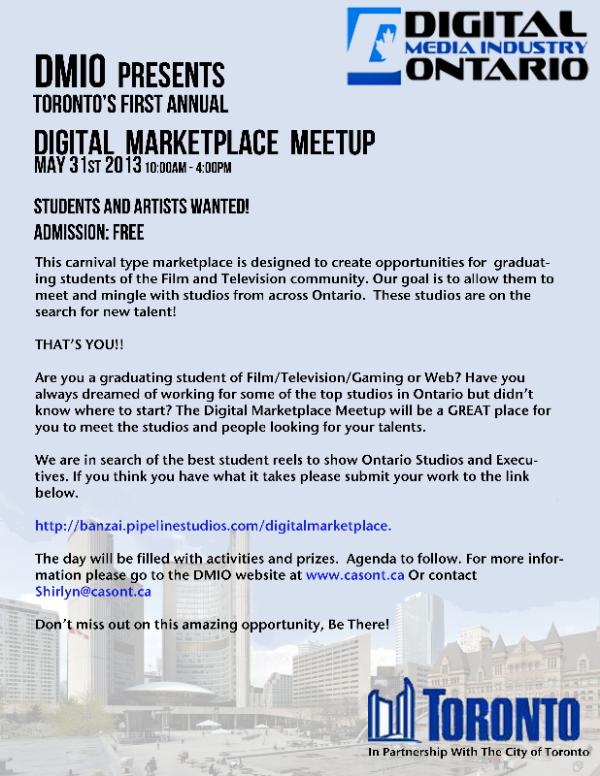 UPDATE:
Marketplace open : 12noon – 5:30pm
INDUSTRY PRIZE RAFFLE AT DMIO'S MARKET PLACE MEET UP!
DMIO is proud to announce a raffle with prizes sponsored by DELL, the OTTAWA ANIMATION INTERNATIONAL FESTIVAL & the City of Toronto for industry participants who attend the Market Place on May 31st.  Stay tuned for the list of prizes. 
INTERNSHIP JOB PRIZES FOR BEST STUDENT REEL
Three internship jobs will go to the lucky students whose reels win the most votes!   Don't miss out on having your reel screened by the top Ontario studios & winning one of the most amazing internships ever.   Upload your reels now HERE!