press release: Annecy 2013 wrap-up and winners, including Chris Landreth!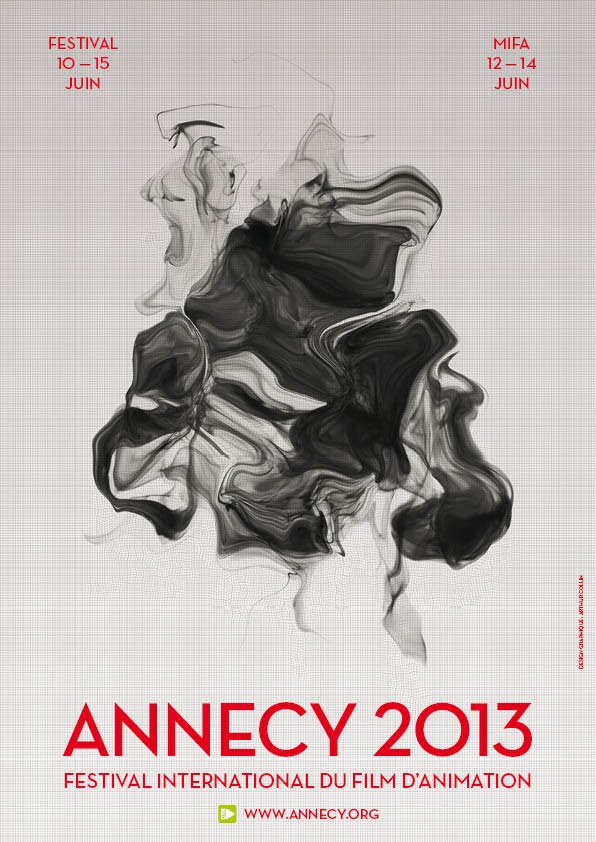 As the curtain comes down on the Festival and Mifa, after welcoming 7,100 delegates, one thing is clear: Annecy 2013 kept to Marcel Jean's promise of shaking up a few habits!
Habits were certainly shaken up, much to the delight of
festival-goers, and innovations appeared… starting with Marcel Jean himself! For his first programme, the new Festival Artistic Director wanted to "attempt to redefine animation".
An ambitious wish indeed that was crowned with success as the 236 films presented in competition, selected from a total of 2,460, along with the retrospective programmes, highlighted the wealth and diversity of current animation and generated enthusiasm from both the general public and professionals. Chris Wedge, here to present his new film, Epic , summed up the week as follows: "Annecy is above all a festival of ideas" .
Many world sneak previews marked the Festival this year: good guys, Mike and Sulley from Monsters University and the everlasting Mickey in a never-been-seen short Get a Horse! , along with Oggy and the Cockroaches, the Movie and Despicable Me 2 were our guests, with their film crews, to entertain young and old alike. Festival-goers were also treated to the sneak peek of Aya de Yopougon , with voice actor Aïssa Maïga in attendance, and were able to see footage from Jack and the Cuckoo-Clock Heart with its two directors Matthias Malzieu and Stéphane Berla. And not forgetting the celebrations for Calemero's 50th birthday.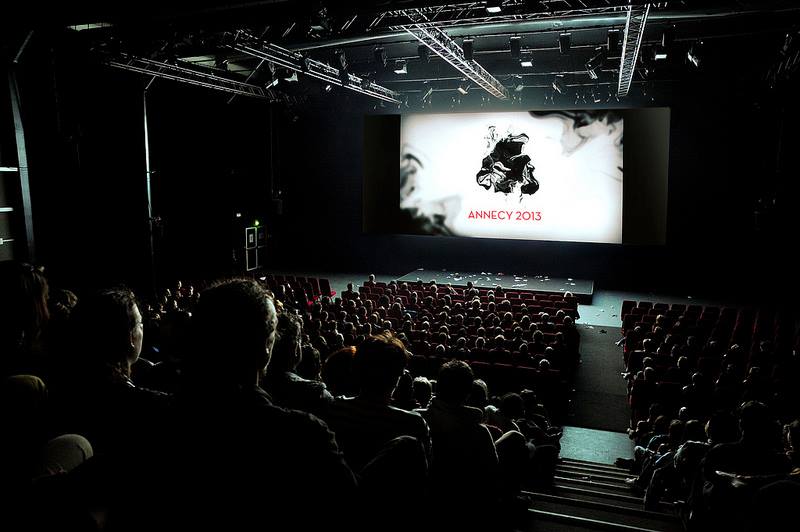 Once again, the Making of sessions proved that Annecy is dedicated to promoting exchanges between film directors and their public, with meetings focused this year on Cloudy with a Chance of Meatballs 2 and Epic . The conferences, with their ever-increasing number of delegates, and the Work in Progress sessions also provided further moments to share, including Dean DeBlois and the colourful How to Train your Dragon 2 .
At the Mifa, the mood, like the weather – almost summer-like for the end of this Festival week! – was decidedly upbeat. Despite an air and train strike and the still gloomy economic conditions, attendance was up for the 9th year running, with around 2,400 delegates,
454 exhibitors, 340 buyers, distributors and investors (an increase of 17 %) and 80 countries represented. Also on the agenda was the visit of the Minister for Culture and Communication, Aurélie Filippetti.
Mifa 2013 continued its commitment to accelerate opportunities. Alongside established formats, innovations like the more business oriented Mifa Talks and Share With sessions are promoting the vitality of the sector, along with the After Events at the Creative Focus. Meetings and events, in keeping with the Annecy tradition, also contributed to the friendly atmosphere that reigned supreme!
After this great occasion, see you again next year, 9th to 14th June 2014, with a spotlight on stop motion!
Discover the Prize Winning Films
The Cristal for best feature
Uma história de amor e fúria > Rio 2096: A Story of Love and Fury
Luiz Bolognesi
Brésil
Buriti Filmes, Gullane
The Cristal for best short
Subconscious Password > Jeu de l'inconscient
Chris Landreth
Canada
ONF, Copper Heart Entertainment Production
The Cristal for best TV production
Room on the Broom > "En route !" dit la sorcière
Jean Lachaeur, Max Lang
Grande-Bretagne > Great Britain
Magic Light Pictures
The Cristal for best commissioned film
Dumb Ways to Die
Julian Frost
Australie
McCann Melbourne