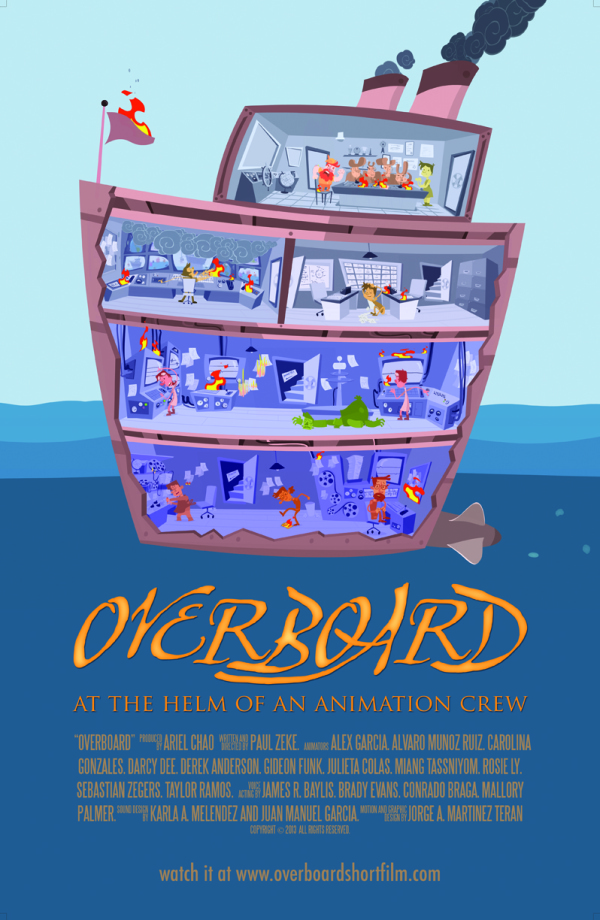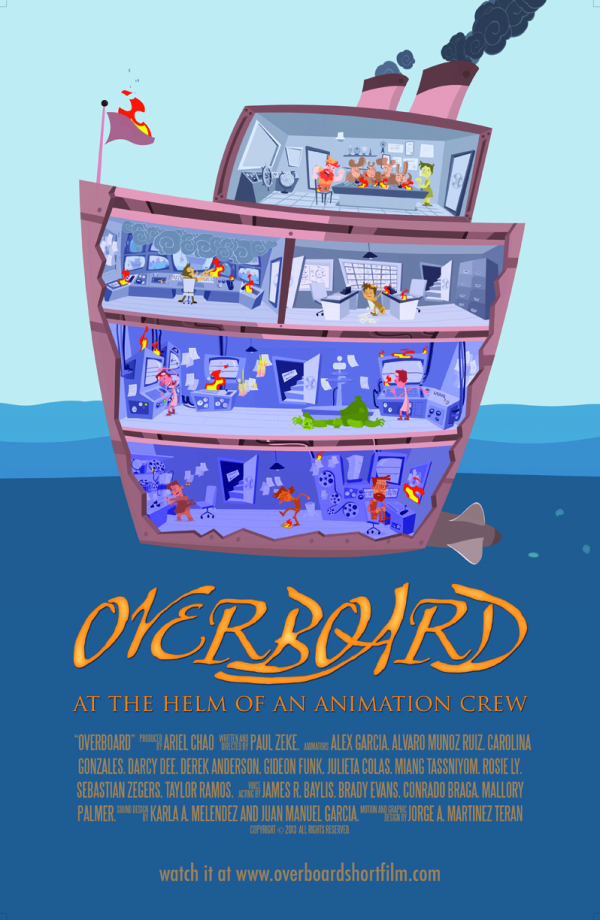 A cartoon about producing cartoons.
Here's what the producer, Ariel Chao, shared with us about the origins of the film:
This journey started with an idea to highlight the production side of animation where the spotlight rarely shines. That idea flourished with imagination and passion fueled by our amazing crew members. The final result of this journey has exceeded everyone's expectations.
The idea of this short film started while I was still in the Entertainment Business Management program at Vancouver Film School. I was the only person in my class who was interested in producing animation thus quickly finding out there's very little information out there about producing animation. As an ex-animator at Nitrogen Studios, I knew the artist's side very well but not so much the production side of things. What does do animation producers do? These questions led to my Grad project; I decided to produce something animated about producing animation so I asked a my friend Paul Zeke for a favour.
Originally the idea was a very simple animatic style short film about "the job with many hats" that Paul was going to do on his own.  As part of my research for the story, I interviewed 15 animation industry professionals about what it's like on the production side of things and noticed the pattern of almost everybody using a ship analogy. I pitched the new direction to Paul and he took that kernel of an idea and created a wonderful script and story. Our animation crew were all Vancouver Film School 2D grads and we had weekly production meetings on Saturdays throughout the production. Almost 7 months later; Overboard was released.