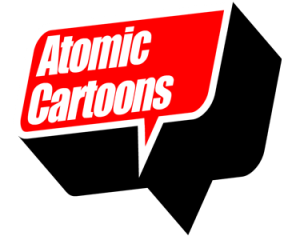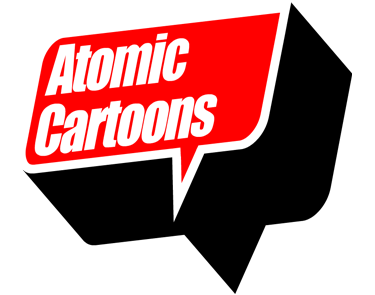 ATOMIC CARTOONS INKS JOINT VENTURE FOR OKANAGAN EXPANSION WITH YETI FARM CREATIVE
(Vancouver, BC) – Atomic Cartoons is pleased to announce a joint venture agreement with Kelowna based animation studio Yeti Farm Creative. The exclusive three year deal, which will be worth up to three million dollars in production value, offers expanding television animation production capabilities for Atomic into Kelowna, British Columbia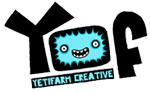 "We're very pleased to be able to springboard from our long time success in the Vancouver marketplace and to expand production into Kelowna, a growing and vibrant animation market within BC," says Rob Simmons, partner, Atomic Cartoons. "Kelowna offers a natural extension to our work, and a supportive business and lifestyle environment. Having committed and experienced partners in Yeti Farm Creative is a great approach to the Okanagan for Atomic."
Yeti Farm will collaborate in the production of two Atomic Cartoons children's animated television series, including Leo award winning Rocket Monkeys, currently scoring rave reviews on TELETOON in Canada and Nickelodeon in the US. Starting in February, Yeti Farm will also be engaged in producing Pirate Express, Atomic's own original animated comedy television series. The fun-filled pirate show for kids aged 7 to 11 is set for broadcast on Canada's TELETOON in the fall of 2014 and Nine Network Australia in 2015.
"We're thrilled with this opportunity for expansion, which will enable us to further cultivate our existing crew, getting us to 35 crew members in total. Atomic Cartoons couldn't be a better partner to work with," says Todd Ramsay, founder and owner, Yeti Farm Creative. "Being from Kelowna, having spent the last decade in the Vancouver animation industry, I'm really excited to help grow the industry in my home town."
"We've worked hard to make Kelowna an attractive market for the animation industry, particularly television production," says Jon Summerland, Okanagan Film Commissioner. "It's a very win win proposition for the strong animation industry in Vancouver and it's wonderful to see Atomic capitalize on this opportunity and help our local studios grow."
Atomic Cartoons is a full service award winning independent animation company based in Vancouver. Atomic creates and produces both original properties such as Pirate Express and Atomic Betty, as well as co-productions like Rocket Monkeys.
Yeti Farm Creative, a Kelowna based animation firm founded by Kelowna native Todd Ramsay in 2007, will be hiring 30 more crew as a result of the joint venture with Atomic Cartoons.