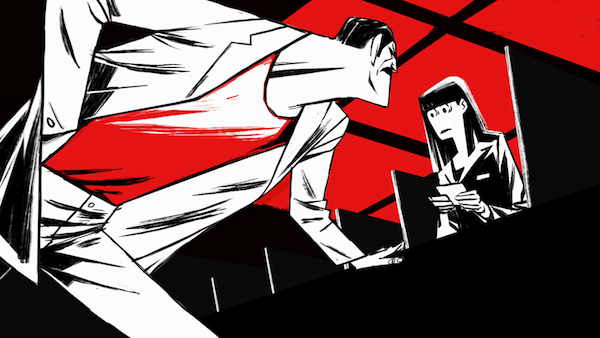 It's great to see so much Canadian animation on this year's TIFF lineup.
Toronto boutique shop, Style5, is getting in on some of this action, with the inclusion of "the Beirut Bandit" from their CRIME series. It's the true-crime story of Joe Loya, former bank robber and author of The Man Who Outgrew His Prison Cell. The first-person narrative recalls Joe's first bank job, in a noirish animated short.
Congrats to Sam Chou and Alix Lambert!