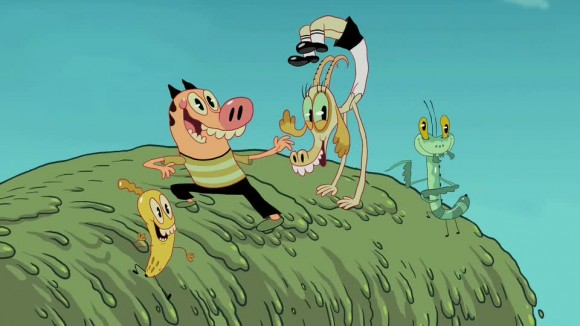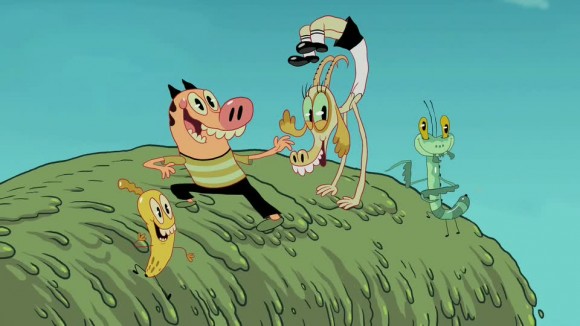 Word just got out that Nickelodeon is going to be in the Dave Cooper business! They've ordered 26 half hours of PIG GOAT BANANA CRICKET (formerly PIG GOAT BANANA MANTIS). Dave is Ottawa-based, a good pal, and a cartoon superstar. He created the show with his pal, Johnny Ryan, a juicy comics powerhouse in his own right. CAR fave Nick Cross animated the pilot for them, but he's at Cartoon Network these days, so it doesn't look like he's going to be involved. That's the only not awesome part of the news.
The original pilot was produced forever ago, and Nickelodeon actually passed on it. Then it got posted online, the internets spoke, en masse, and Nickelodeon put it back into development almost immediately. And now it's a show.
Congrats to Dave. This couldn't happen to a nicer guy.