press release: Cartoon Connection 2013! October 28-31!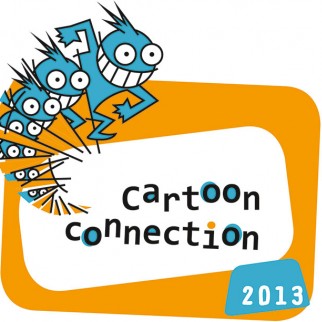 Quebec City Hosts 150 Top Animation and Video Game Decision-makers
Cartoon Connection Canada now in its fourth year
Quebec City, September 19, 2013 –Cartoon Connection Canada is back and better than ever this year from October 28 to 31 at Loews Hôtel Le Concorde. More than 150 animation and video game professionals from Europe, Canada and Latin America will be meeting to talk business and to take advantage of the event's numerous networking opportunities. Producers and buyers from 15 different countries will be taking part in the Speed Meetings aimed at connecting international collaborations and productions.
"Cartoon Connection brings together some fifty decision-makers from Europe, who will be touring a number of studios in view of collaborating with them. Having this kind of event here in Canada is such a great opportunity," says Louis Leclerc, general manager of Pixel Québec and Cartoon Connection Canada co- organizer.
25% more European participants
This year sees more and more producers and buyers from Europe coming to Quebec City for the fourth edition of Cartoon Connection Canada.
"We have big-name European distributors such as France Télévisions, Canal +, RAI, CBBC and Super RTL signed up this year for Cartoon Connection. The possibilities for animation and video game professionals are huge during events such as Cartoon Connection that attract multi-screen content experts," reports CARTOON general director Marc Vandeweyer.
The Techno Tour, organized to visit several studios here in Quebec City, takes place on the morning of Thursday, October 31. This is a great opportunity to showcase our know-how and infrastructures to foreign professionals.
Registration is still open. For details on the program, talks, activities and registration, go to the official Cartoon Connection website: http://www.cartoon- media.eu/ and click on Cartoon Connection.
Follow us on Facebook and Twitter. You can also view the many Cartoon Connection Canada reports on our VIMEO page.
For photos click HERE.
THANKS to Cartoon Connection 2013 partners:
Media Mundus – TELEFILM Canada – Gouvernement du Québec – Société de développement des entreprises culturelles (SODEC) – Ville de Québec – Canada Media Fund (CMF) – Arts numériques et divertissement interactif (ACCORD) – Québec International – Bureau du cinéma et de la télévision du Québec (BCTQ) – Frima Studio – Bell Fund – TOON BOOM Animation – 10e AVE Productions – CTVM – Lien Multimédia – Canadian Animation Resources