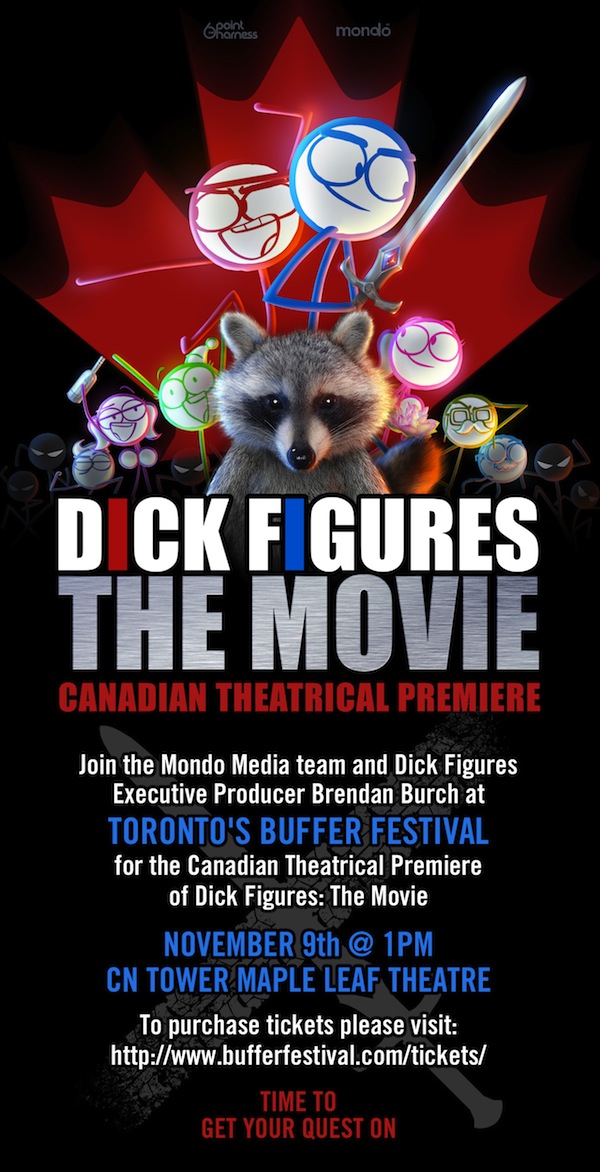 The Dick Figures Movie is playing in Toronto this Saturday at 1pm, and we've got tickets to throw at you!!!
EMAIL ME!! RIGHT AWAY!!! LIMITED QUANTITIES!!!!!!! FREE HILARITY!!!!!
And of course, you can learn all about the new Bite on Mondo initiative at the Q & A afterwards. Have we mentioned that lately? That whole "Blue Ant Media teaming up with Mondo Media" thing?
mv@canadiananimationresources.ca for the tickets.