The Waterloo Festival for Animated Cinema starts today! Much to my great dismay, I've never attended. I've always heard great things, and I know the organizers are just the right kind of crazy-passionate about what they're doing.
Case in point, check out the description of what they have in store for opening night: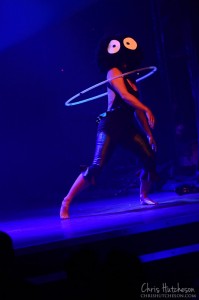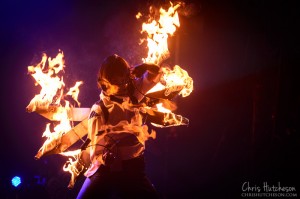 On opening night, after the opening film, we'll be paying tribute to the retiring master animator Miyazaki Hayao in a very special way – a nerdgasmic circus variety act, MIYAZAKI MADNESS!
Eight acts, each themed on one of Miyazaki's films.  Rope aerials, suspended cages, fire, dance, opera… each act is unique, and reminds us what an amazing accomplishment it is for a Japanese director who thought of his films as disposable, to hold such universal appeal and sway over people from all corners of the world.
They've got a hell of a lineup of films this year as well.
I'm just going to paste up the entire update they sent me, and you guys can see for yourselves.
The 13th edition of the Festival features 16 film from 10 countries, never before seen here on the big screen.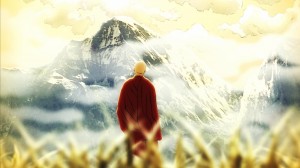 Premieres include Italy's THE ART OF HAPPINESS, which opened the prestigious Critics Week at the 2013 Venice International Film Festival; Brazil's RIO 2096: A STORY OF LOVE AND FURY, which won the Cristal at the 2013 Annecy International Animated Film Festival; TIL SBORNIA DO US PART, also from Brazil, audience award winner at the 2013 São Paulo International Film Festival; and ANINA, Uruguay's official entry for Best Foreign Language Film for the Academy Awards in 2014.
Other notable selections include Ari Folman's THE CONGRESS, featuring Robin Wright playing herself in an alternate reality as an out-of-work actress whose final performance will be to digitally capture herself to be used in films in the future; charming French children's film MY MUMMY IS IN AMERICA, AND SHE MET BUFFALO BILL, Jung Henin's autobiographical APPROVED FOR ADOPTION, and a strong selection of Japanese anime anchored by EVANGELION 3.0, BERSERK:THE GOLDEN AGE trilogy and the reboot of the classic 009 CYBORG franchise, 009 RE:CYBORG.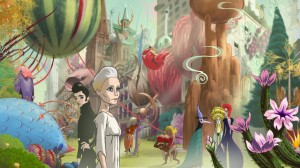 Free programming includes a panel discussion on Oshii Mamoru (PATLABOR 2, GHOST IN THE SHELL), headed by leading Oshii scholar Dr. Brian Ruh from the University of Texas in Austin.
The panel discussion, and the accompanying film screening, are free to the public.
Learn about this fascinating director, his relationship with Miyazaki, and his influence on the next generation of anime directors.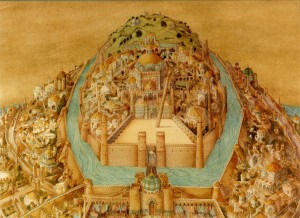 The Festival will also be examining a master Canadian animator's work on his great opus, that spanned three decades of his life.  Richard Williams (WHO FRAMED ROGER RABBIT) and his legendary unfinished film THE THIEF AND THE COBBLER are chronicled in Kevin Schreck's brilliant documentary, PERSISTENCE OF VISION.  We will also be screening Garrett Gilcrest's incredible restoration of the most complete version of the film available, adhering to Williams' original vision.
We invite you to check out the Festival website at http://www.wfac.ca for all the details, including the schedule, and film information.
Tickets for the Opening Night film and MIYAZAKI MADNESS start at $20, with VIP tickets going for just $48 including a drink ticket and afterparty.  Tickets are only $12 per film, or $80 for all 16 films including admission to Opening Night and MIYAZAKI MADNESS.