We've been watching for this announcement for a little while, and it's going public today. Mondo Media, the hugely successful animation YouTube Channel, has teamed up with Blue Ant Media here in Canada for a new cross platform inititative. They've been quietly reaching out to talent for the last little while, but they're making this official and reaching out to the creative community, starting today. We'll have more info as the day progresses, but for now, here's the official press release:
BLUE ANT MEDIA & MONDO MEDIA TEAM UP WITH YOUTUBE TO LAUNCH $3 MILLION ANIMATED COMEDY PROGRAM IN CANADA 
Follow the Excitement: @BlueAntMedia / @BiteTV / @MondoMedia / @BiteOnMondo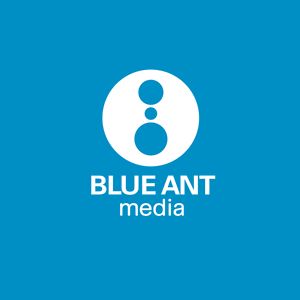 November 5, 2013 (Toronto, ON) – Blue Ant Media, owners of Bite TV, and Mondo Media have teamed with YouTube to announce Bite on Mondo – an animated comedy shorts pitch for content targeted at teens and young adults. Combining Mondo's sizable audience on YouTube as well as Blue Ant Media's television and digital reach in Canada, the program is designed to discover breakout animated content using a unique pipeline to source, finance, test, and grow properties that will resonate both on and off YouTube.
Bite on Mondo is seeking pitches from a broad range of sources – from college kids, professional writers, comedians and small indie production houses to larger Canadian animation companies. Pitches will be accepted starting today with a deadline to submit of January 15th, 2014.  Creators looking to fill one of the 30 pilot slots can find more details about the program at Bite.ca/BiteOnMondo.
The initial roster of 30 pilots will be funded by Bite on Mondo and then tested, measured and evaluated on YouTube by popularity, audience feedback and suitability for scaling into multi-episode orders or longer formats. The Bite on Mondo pipeline is designed to generate battle-tested hits on YouTube, a notoriously noisy, highly noisy marketplace for viewers. Shows that thrive in this competitive environment may evolve along a similar path to Mondo's previous breakout franchises like Dick Figures that graduated into a feature length movie on iTunes and Google Play, or Happy Tree Friends – the hit international TV series that aired in over 30 markets.
Once all of the content has been produced and shared with the 2 million subscribers on Mondo's YouTube channel, some will air in Canada on Bite TV, a specialty comedy TV channel and distributed nationally.
"This collaboration between Blue Ant and Mondo is a testament to the innovation both parties bring to the table in finding up-and-coming talent through emerging platforms," said Simon Foster, SVP Digital Publishing and Business Development, Blue Ant Media. "YouTube is the perfect testing ground for finding out what resonates with comedy fans coast to coast."    
John Evershed, CEO of Mondo Media, added "We've already sourced several great shows from Canada like Gundarr from Corey McDaniel and Ted Wilson in Vancouver and Newshit from Nick denBoer (best known for his hilarious work on Conan) in Toronto. I'm really excited to see what kinds of strange, laugh out loud shows emerge from this project."
"Canada is a world-class producer of comedy and animation. Couple that with Mondo's online expertise and Blue Ant's access to talent, and I think you can see how this adds up to a winning formula" said Graham Bennett, Strategic Partner Manager, YouTube.
Tickets are available for the Bite on Mondo official launch event at the Buffer Festival, which will feature the Canadian theatrical premiere of Dick Figures The Movie on November 9th at 1PM in Toronto's CN Tower Maple Theatre.  Following the feature, there will be a panel focused on providing creators the opportunity to learn more about the Bite on Mondo project, and creating hit animated digital properties for YouTube.
The panel will feature some of the top minds in digital animation including Joshua Bowen (Supervising Producer, Blue Ant Media), John Evershed (CEO, Mondo Media), Graham Bennett (Strategic Partner Manager, YouTube), Brendan Burch (CEO, Six Point Harness and Executive Producer of Dick Figures The Movie) and will be moderated by Aaron Simpson (VP Animation, Mondo Media). Tickets to the event are $15 each and all proceeds go toward supporting the festival. You may purchase your ticket at: BufferFestival.com/tickets/
Blue Ant Media is a privately held Canadian media company that creates and distributes engaging content in lifestyle, travel, documentary, music and entertainment categories. The company owns specialty channels Cottage Life, Travel+Escape, Bite TV, and AUX TV along with four premium, commercial-free channels Smithsonian Channel, Oasis HD, HIFI, radX and their companion websites. Blue Ant Media's digital publishing division produces daily editorial and video content for multiple platforms as well as monthly digital magazines. Blue Ant Media also owns Cottage Life Media, publishers of Cottage Life, Cottage, and Outdoor Canada and producers of the Spring & Fall Cottage Life consumer shows. Blue Ant Media was named Marketing Magazine's 2012 Media Player of the Year. BlueAntMedia.ca
Follow us on: Twitter / Linked in/ Vine
Mondo Media is the leading multi-platform distributor of animation for teens and young adults.  Based in San Francisco, CA, Mondo is home to the all-time most successful online animation franchises– Dick Figures and Happy Tree Friends, and is the most-viewed animation channel on YouTube where it recently passed the 2 billion-view mark with over 2 million subscribers.
Bite is the source for smart, quirky comedy. Bite features acclaimed series like It's Always Sunny in Philadelphia, The Inbetweeners, Guidance and The IT Crowd, hilarious Stand-up specials including Louis CK's Chewed Up and cult classic movies like Dodgeball, Office Space, and Rollerball.
Follow us on: Twitter / Facebook / Pinterest / Youtube