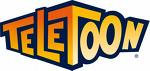 I haven't seen a press release myself yet, but the Brandon Sun, and the Winnipeg Free Press are both reporting that the long-brewing acquisition of Teletoon's group of channels by media giant Corus, who also owns Nelvana and the kids broadcasters YTV, Treeehouse and Family Channel, has been approved by the CRTC.
The contents of both articles is simply this:
GATINEAU, Que. – The CRTC has given its approval to Corus Entertainment Inc. (TSX:CJR.B) to buy the remaining half of Teletoon from Astral Media Inc. (TSX:ACM.B). The sale was a condition of the CRTC's approval of the purchase of Montreal-based Astral for $3.4 billion by BCE Inc. (TSX:BCE). The regulator also approved Corus buying Astral's Historia and Series+, which was owned 50 per cent by Astral and 50 per cent by Shaw Communications (TSX:SJR.B).
As an aside, both papers are owned by FP Canadian Newspapers Limited Partnership, which is NOT a part of the CORUS family.
There have been a number of arguments made against the acquisition, some citing it as a monopoly for kids programming and animation, some complaining that Nelvana now has a direct line to all the major animation broadcasters, some citing the nebulous relationship between Shaw Media and CORUS as grounds for a dismissal of the acquisition.
But this is the new lay of the land, and what it means to our animation community remains to be seen.
KIDSCREEN now has the story, with a few more details: http://kidscreen.com/2013/12/20/crtc-approves-corus-purchase-of-teletoon-historia-and-series/?utm_source=newsletter&utm_medium=email&utm_campaign=crtc-approves-corus-purchase-of-teletoon-historia-and-series
It says in the Kidscreen article that "the regulator imposed key conditions on its approval to guard against anti-competitive behavior by Corus." Such as a ruling that "Corus must ensure that content from Teletoon, YTV and Treehouse not overlap by more than 10{f2e86ea6af82e2bb048871abf045622abf0ed27fb513932dc1ee8c05a54cbefd}."