Last updated on December 5, 2013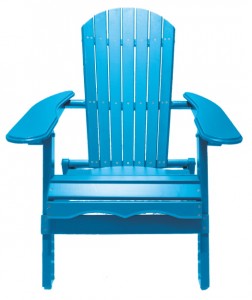 Here's an idea, approach a small municipal center with strong local incentives and rural tax credits, and get them to foot the bill for your animation studio.
Sorry, that was catty.
Here's a link to an article from last year about a new animation studio poised to open in Huntsville:
http://www.muskokaregion.com/news-story/3578368-animation-studio-closer-to-huntsville-s-grasp/
And a subsequent article, from June of this year:
http://www.northbaynipissing.com/news-story/3838033-animation-studio-still-set-on-huntsville/
And another, from October:
http://www.muskokaregion.com/news-story/4157119-huntsville-s-creative-economy-reaching-new-heights/
I genuinely wish these guys the best, and hope that they disprove the general pattern of these things as being non-sustainable make-work opportunities that provide a comfortable living for a handful of top-level executives.
Still catty? Sorry.
The key players mentioned in the articles are Wallace Pidgeon, Kevin Hicks, and Dan Krech. They're part of a company called Entremedia, that is mentioned as the parent company of the new studio. The original article also mentions that Entremedia has been producing animation since 1985.
Since I pride myself on being fairly knowledgeable about the animation world here in Canada, and I've never heard of Entremedia, I turned to Google. Here's the Entremedia site.
There's no mention of Wallace, so I looked him up elsewhere. I found a bio on the American United Entertainment website:
Wallace brings over 20 years of experience in the entertainment – media industry. As a writer, actor, producer he has worked on productions and with A-List actors and writers who have won Gemini Awards, the Monte Carlo Award, Canadian Writers Guild Awards and Bessie Awards. As an actor he is best known as the brunt of all jokes dad on the Disney – Family Channel serial 'the Harrison's". He has also appeared on CBC-TV, feature and short films, stage and commercials. As a writer his screenplay 'Critical Error', a Canada-European Co-production that Waverley Road has partnered with Hollydan Films. This former award-winning journalist brings a unique perspective to all levels of our process.
Here's what the Entremedia site says about Kevin:
Kevin has been involved in the entertainment industry for over 20 years in a variety of roles including producer, manager and executive. He is a former Senior Agent for Film and Television at The Talent House, which from its New York and Toronto offices manages actors, writers, directors and producers in Film, TV and Theatre projects around the world.
He is a former V.P. of Development for New York-based Soup Kitchen Films. Among their achievements was the film "Carry Me Home," distributed by MGM and Showtime which won two Emmy Awards and a Humanitus Award nomination. In 2011 Kevin was a producer on two Award Winning Feature Films, PATH OF SOULS and STAG.

He began his career as an original member of Toronto's Eclectic Theatre Productions. Since 1990, Eclectic's projects have been nominated for or won more than thirty major theatre awards. Kevin is a Former President of the Board of Directors at Equity Showcase Theatre, Canada's foremost training centre for Professional Actors, and is a former Vice President of the highly celebrated Harold Green Theatre. In 2002, Kevin founded the Waverley Road Company and has produced and directed a series of special events and concerts which have raised almost $4 million to date for charities including Sick Kids Hospital, Children's Wish Foundation, Kids Help Phone and The A.L.S. Society.

No mention of his role as President of American United Entertainment.
And finally, Dan Krech. Dan I've heard of. He's apparently the top dog at Entremedia, and he's been around the animation business for a very long time, so I'm surprised he wasn't mentioned in the first article.
Again, via the Entremedia site:
Dan Krech founded DKP Studios in 1985, fostered tremendous growth over a 21-year period to build the largest and most successful animation company in Canada. Ultimately, the studio housed over 250 people and completed such industry Stalwart productions such "3-2-1 Penguins", "Veggie Tales", "Game Over", and "The Happy Elf". The studio produced over 3000 commercials and won numerous awards for both its creative and technical achievements. DKP Studios was eventually sold to IDT Entertainment, and was subsequently purchased by Starz to become Starz Animation, and ultimately Arc Animation.
Dan has won several creative awards as a commercial director and was also critically acclaimed for his directorial work for the interactive feature "Scourge of Worlds"
Here's another link that discusses Dan's pedigree a little further: http://www.acceleratemuskoka.ca/index.php/component/content/article?id=64
I genuinely don't want to sound like a naysayer here. I really don't. I love the idea that more animation is going to get made, that new areas are exploring animation as a viable industry. But the first article really just sets my spider-sense tingling. The principles at Entremedia, primarily Dan himself, have been making animation since 1985. No argument there, and that's impressive. But the article misrepresents that fact. Entremedia is a new company, and they use the very specific language on their site that any company of it's kind would. It's a new company with a ton of pedigree, and it needs to publicize the vast experience its founder has in the animation biz, but can't actually claim credit itself for the work. That's no big deal. There's a bit of leading language on their site, a bit of smoke and mirrors, but it's very minor and barely worth the mention.
But the original article itself, the thing that's supposed to be explaining what's up to the people of Huntsville? I just don't like it. It's not journalism, it's a sales pitch.
"The studio's parent company, Entremedia Digital Films Incorporated, has been animating features and television content since 1985."
That's the only bit that's genuinely not true. But so much of the rest of it is pure cheerleading. 50 to 60 jobs being created, un-named productions, talent who can't wait to move to Hunstville. Blah, blah, blah….
The following articles do begin share the company's progress though. Apparently they're working on a feature with John Williams, a producer best known for his involvement in the successful Shrek franchise. Although, he's also got Space Chimps 1 and 2 on his resume (he directed 2). Mention of internships, and working with the community to build on the talent in the are does occur. I'm going to tread carefully around that one. Other startups have abused educational subsidies and coop placements/internships in the past, and it never ends well.
They're apparently in preproduction on a feature, Animal Crackers. Full production was supposed to start in November, and is set to run 24 months. I found a synopsis for the film on the SC Films International website:
In the vein of Ocean's Eleven – No Mission is Impossible! High concept 3D family action adventure film from the talent behind the box office sensation Shrek, Valiant and Space Chimps to name but a few.
After "Nut House Nuts Inc." harvest the forest for their own commercial gain, recently escaped con-squirrel 'Frankie' must perform the heist of the century – breaking into the high-security packaging plant and salvaging all the nuts.
With the aid of his trusty right-hand porcupine 'Cody', and an elite team of forest dwellers, 'Frankie' must pull-off one last job, to save the forest animals from hunger and maybe get back the girl of his dreams…
From legendary producer John H. Williams of Vanguard Films. John has produced some of the most successful animated films of all time including our favourite ogre Shrek. Dan Krech has over twenty years experience of working in animation in Canada (Veggie Tales, Dinosaur Revolution for Discovery, Fish 'n Chips) and in 2012 established a new animation studio, "Buffalo Media" with Phyllis Laing and Ken Zorniak.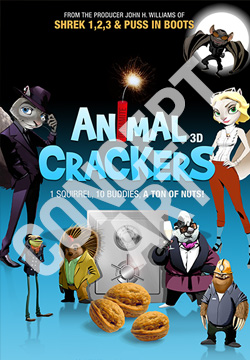 It's listed there as a US Production:
Status
In Production
US Production
Genre
3D Family Animation
Writer
Lenore Venokur
Director
Ross Venokur
Producers
John H. Williams (Shrek)
Dan Krech
Oh, and John Leguziamo and Will Forte are providing voices (MacGruber!)
Ross Venokur is directing. Here's his IMDB. And here's an article about Ross' deal with John Williams' Vanguard Films: http://www.deadline.com/2011/05/vanguard-makes-three-picture-deal-with-authorscribe-ross-venokur/
AWN reported back in 2011 that the Nut House, penned by Venokur, would be his directorial debut, and would be produced at Arc Entertainment in Toronto, the company that was founded by Dan Krech, years ago, as DKP.
The story is described as follows:
The story begins when mega-conglomerate Nut House Nuts harvests the forest for its own commercial gain and ex-con squirrel plans the heist of the century — breaking into the high-security packaging plant to reclaim the nuts with the aid of his trusty, right-hand porcupine and an elite team of scrappy forest dwellers.
So it's the same movie, with a different title. Clearly no longer being produced at Arc. They've also got a movie in development called Charming, that's also being distributed by SC Films, and I'm guessing is part of the Huntsville production slate.
This is how movies get made, apparently. I'm exhausted.
So here's what we know.
Industry veteran Dan Krech (Former DKP, former Entrenched, former Hawaii Animation Studios) has launched a new company called Entremedia. Working with him, in some capacity, either as partners or employees, are Wallace Pidgeon (Former Director of Entertainment at American United Entertainment) and Kevin Hicks (Former President at American United Entertainment). Dan's got a deal going with John Williams' Vanguard Films, who are distributing via SC Films. When Dan launched Entremedia, he seems to have taken the Vanguard deal with him, ditching Arc in the process. The title has been changed, probably because of the similarly-named Nut Job, being produced at Toronto's Toonbox Entertainment. Arc probably owned the rights to the artwork they produced, so the film likely had to start again from scratch. The Entremedia guys have been given a very good deal, including 6 months or so of free rent, to set up shop in Huntsville, which also qualifies them for added tax breaks that they can lump into the financing of the films. It sounds like there have been additional loans and incentives from the community to help them get off the ground.
I've been unable to source any other info on the film. I have no idea who's working on it, what kind of talent they've been able to attract, and no further artwork has crept online. To be fair, I only just started poking around today, and haven't reached out to the companies or individuals in question yet.
Does anybody out there have any more info? Do you know anyone working in Huntsville?
I'm genuinely curious, and would love to know more.