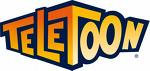 In the first post-CORUS-acquisition press release I've received, here's news that ling-time Teletoon president Len Cochrane is retiring in January.
TELETOON Canada Inc. President to Retire in January 2014
(Toronto, Ontario, December 23, 2013) – TELETOON Canada Inc. today announced that the company's President Len Cochrane has decided to retire in January 2014, following Corus Entertainment's recent acquisition of the remaining 50 per cent of the company from Bell Media. Cochrane will work closely with Corus Entertainment to ensure the successful transition and integration of TELETOON Canada with Corus Entertainment and will depart in mid to late January 2014.
"Len has been a driving force behind TELETOON Canada's great success and continuous growth," said John Cassaday, President and Chief Executive Officer, Corus Entertainment and TELETOON Canada Inc. board member. "We want to thank Len for his leadership, dedication and significant contributions to TELETOON during his 12-year tenure."
"It has been an honour to be at the helm of an extraordinary organization and work alongside TELETOON's management team and employees, as well as the Astral and Corus leadership to build TELETOON Canada from just an idea in the early 1990s to a successful company that has established itself as the hub for animation in Canada with five national networks," said Len Cochrane, President, TELETOON Canada Inc. "As we enter a new era in broadcasting, I am confident that TELETOON Canada will be in a stronger position to build on its success and flourish under Corus Entertainment."
Cochrane is a founding board member of TELETOON Canada and became President of the company in October 2001. Under the TELETOON Canada banner, Cochrane oversaw the activities of five English- and French-language nationwide television networks – TELETOON, Télétoon, TELETOON Retro and Télétoon Rétro and Cartoon Network.
Cochrane conceived the idea of an animation station and in 1997  and he played a key role in launching TELETOON, which is now available in more than 7.3 million homes in Canada. Cochrane has also been the driving force behind TELETOON Retro, a classic cartoon channel that is now available in over nine million households since launching in October 2007. Cochrane also led a deal with Turner Broadcast Systems Inc. to launch Cartoon Network in Canada in July 2012 under TELETOON Canada Inc.
About TELETOON Canada Inc.
TELETOON Canada Inc. brings kids, youth and adults the best in animated and animation-related entertainment with five nationwide specialty television channels – TELETOON, Télétoon, TELETOON Retro, Télétoon Rétro and Cartoon Network. Select programming is available through On Demand, Mobile TV, iTunes and through TELETOON Canada's online properties. Through its English and French networks, TELETOON reaches more than 7.3 million Canadian homes and TELETOON Retro is in more than nine million homes. Founded in 1997, TELETOON is a proud supporter of the Canadian animation industry, investing over $300 million in homegrown content to date. TELETOON Canada Inc. is owned 50 per cent by Corus Entertainment with the remaining 50 per cent currently in trust pending regulatory approval of its transfer to Corus Entertainment. For more information, please visit www.teletoon.com.