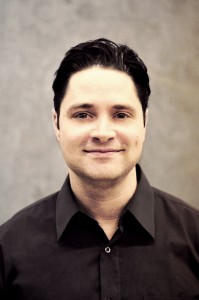 Another announcement from 9Story. This time it's former March Entertainment everyguy Mike Drach, stepping into a development role. Good call, 9Story.
9 Story Entertainment appoints Mike Drach to Development Executive
Toronto, Canada – January 27, 2014 – 9 Story Entertainment is pleased to announce the appointment of seasoned creative executive and writer Mike Drach to the position of Development Executive.  Reporting to Vice President of Development Liliana Vogt, Drach will be responsible for sourcing and developing animated and live-action properties for kids of all ages, as 9 Story continues to build its IP slate.
"Mike's experience as a writer will be a tremendous asset to 9 Story in this role," said Vince Commisso, President & CEO for 9 Story. "We are thrilled to welcome Mike to the 9 Story team and look forward to seeing his creative vision shape our slate of quality children's programming."

Prior to joining 9 Story, Drach was with March Entertainment in the roles of in-house creative writer, editor and script consultant, and most recently as Marketing and Development Manager. During his tenure with March he worked on several productions including 1001 Nights, Yam Roll, Chilly Beach, Uncle Joe's Cartoon Playhouse, Maple Shorts!, G2G, Mia and Me and various online and new media productions. He has also helped develop, secure funding for and manage the production of numerous branded gaming properties, including Beach Hunt, Dex Hamilton's Bug Quest, Yam Roll in Kooky Cabbie, G2G: Extra Credit, Cranky Cat and DanceMaker.ME.
Drach holds a Bachelor of Journalism from Ryerson University.
9 Story Entertainment is one of the industry's leading creators, producers and distributors of award-winning animated and live-action content for young audiences around the world.  With one of North America's largest animation studios based in Toronto, 9 Story has over 200 creative and production staff, and has produced over 800 half hours of quality children's and family programming, seen on some of the most respected children's channels around the world across multiple platforms.  The company's distribution arm 9 Story Enterprises represents a growing catalogue which includes several beloved brands such as Arthur, Wibbly Pig, Harriet the Spy: Blog Wars, Wild Kratts and Almost Naked Animals in addition to exciting new series such as Numb Chucks, Camp Lakebottom, Cache Craze, Daniel Tiger's Neighbourhood and Nerds and Monsters. The company recently acquired CCI Kids, the family content division of CCI Entertainment, increasing 9 Story's portfolio to over 1500 half hours of content with popular shows such as Guess How Much I Love You, Joe & Jack, Artzooka! and Extreme Babysitting.   www.9story.com