Last updated on February 7, 2014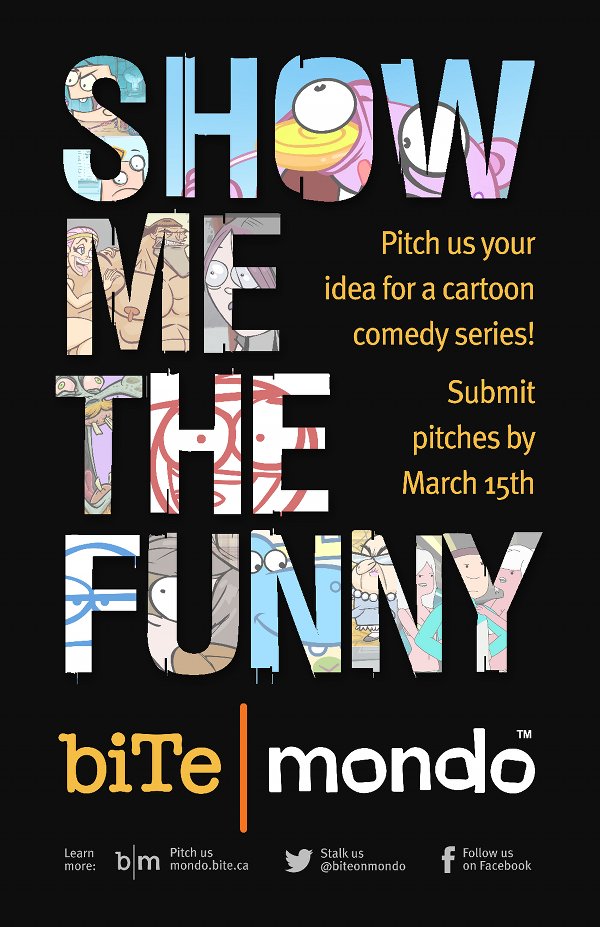 I'm told announcements are forthcoming, but the first round of Bite on Mondo pitches have been reviewed, and the doors are being opened once again for submissions!
"We've been overwhelmed by the volume and quality of the submissions we've received," said Supervising Producer Josh Bowen. "The talent pool in Canada is vast, and the first round of pitches has been a real eye-opener. We're working to iron out a few details, and then we should be able to announce the first batch of pilots. In the meantime, we're going to keep looking. I know there are voices out there we haven't heard from, so don't hold back. We're here to make cartoons, and we want to work with writers and artists who have a voice of their own."
The deadline for round 2 of the Bite on Mondo campaign is March 15th, 2014. Here's the link.