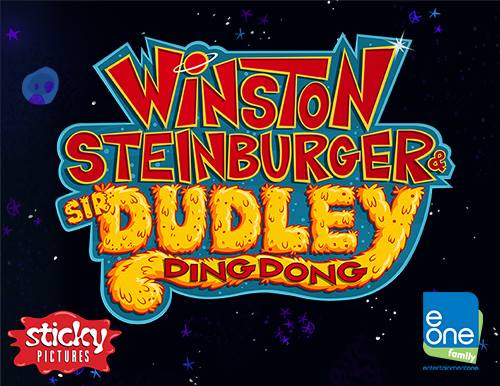 I didn't get a press release on this one, so I'll repost the article from Worldscreen.com. Here it is in it's entirety:
LONDON: Entertainment One (eOne) Family has given the go-ahead to Winston Steinburger and Sir Dudley Ding Dong, an animated comedy series that is being produced in association with Australia's Sticky Pictures.
Winston Steinburger and Sir Dudley Ding Dong follows the adventures of Winston Steinburger, his feline companion and an uneasy alien. The 52×11-minute program is targeted at youngsters between the ages of 6 and 12. It is scheduled to begin airing on TELETOON in Canada and ABC3 in Australia in 2016.
Olivier Dumont, the managing director of eOne Family, commented: "We're incredibly excited to be working with Sticky Pictures on what we truly believe to be a fantastically funny and inventive TV show that will hit the sweet spot of kids aged 6-12. Securing ABC3 and TELETOON as broadcast partners at this stage in the production is a clear endorsement of the show's potential and we can't wait to bring it to TV screens across the world!"
Donna Andrews, the CEO and partner from Sticky Pictures, said: "We love Winston Steinburger! It's fast, funny and full of cheek. We've been delighted by the response so far from ABC3 and TELETOON and we look forward to working closely with eOne Family to produce the series."
Chris Rose, the commissioning editor for ABC Children's Television, noted: "How could we resist the cheeky chap and his two cute pals? And Pam! The high octane scripts are perfect for the ABC3 audience. From the moment we saw the teaser we knew there was something special about this great new show."
Alan Gregg, the director of content at TELETOON Canada, added: "We're thrilled to partner with  eOne Family on this irreverent fast-paced, comedy action series. TELETOON viewers will fall out of theirs seats when they finally meet the colorful characters of Winston Steinburger."
Everybody's so excited about the show that they forgot to mention it's creator, Mike Geiger. Mike's awesome, and he makes super fun cartoons.
Congrats Mike.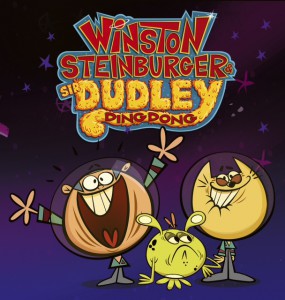 update: Kidscreen has a tiny bit more info on the show itself, and an image of the characters, distinctly Geiger-ish.