TAAFI's really trying a few cool things this year. They've shifted away from the TIFF Bell Lightbox, and in doing so, having opened themselves up to a few new options. We mentioned the ArtBook before, which I think is an excellent idea, but even better is the Animation Arts Maarket. Basically it's an artist's alley.
Here's why I'm so excited.

Our little world, this animation community, for the better part of its existence, has been largely faceless. We know the shows, but we don't know the people behind them. Sure, over the decades, there have been some notable figures in animation, mostly on a global scale, who have become famous, or at least well known, in their own right. Walt Disney himself is perhaps the single greatest example of personal branding the world has ever seen. But that's an exception. For the most part, we work in anonymity.
Our closest cousin, in my opinion, is comics. By their very nature, comics are more closely associated with individual creators. Usually, one person writes a book, and you see their name on it. So you can identify that creator, and you can follow their work. Same with the artists. I can take one look at a book and know who drew it. I'm a fan. So comics has a fan culture. And there are comic conventions all over the world. And fans can go and meet their favourite creators, and buy their sketchbooks or merch, or self-published books and support them in a dozen different ways. But cartoons? Not so much.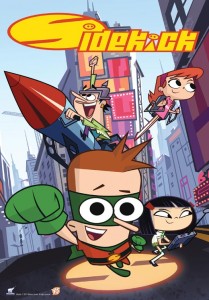 Cartoons, at least the ones you see on TV, are built on an assembly line. Dozens of artists toil away to make sure their drawings are on model, and maintain the style and look of the show. But individual creators are behind those shows. Let's take a look at Todd Kauffman and Mark Thornton. Some of you may know them by name, some of you may know them better as Neptoon Studios. Even more of you will recognize Grojband. Or maybe Sidekick. How about Total Drama everything? Those names you know, right? Mark and Todd have actually been quite good about aligned their creative with their own bad selves. They've made appearances at comic conventions, have produced toys and other merch, and in general, got themselves out front and center to the public and taken part in fan culture. But they're a bit of an anomaly.
CTN in LA has adopted the comic convention approach. Since it's LA, they've got the rock stars: the Pen Wards of the world. Now TAAFI is trying to do it here.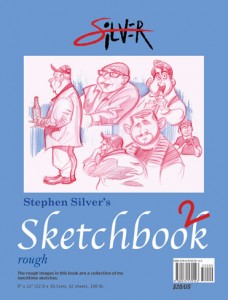 They've confirmed that both Steven Silver, and Natasha Allegri will be attending the market this year. And we're working out a booth that Canadian Animation Resources will be sponsoring. We'll be announcing our special guests soon.
But this is exactly the kind of event we need to see more of. It spurs the value of individual creators. It lets you put a face and a voice to the drawings you see on your various screens. And it encourages independent economy. Support creators. Come out the show, and buy some prints or a sketchbook. Or better yet, book a table with a friend, and sell some prints or a sketchbook.