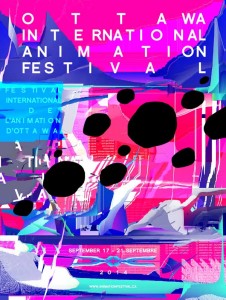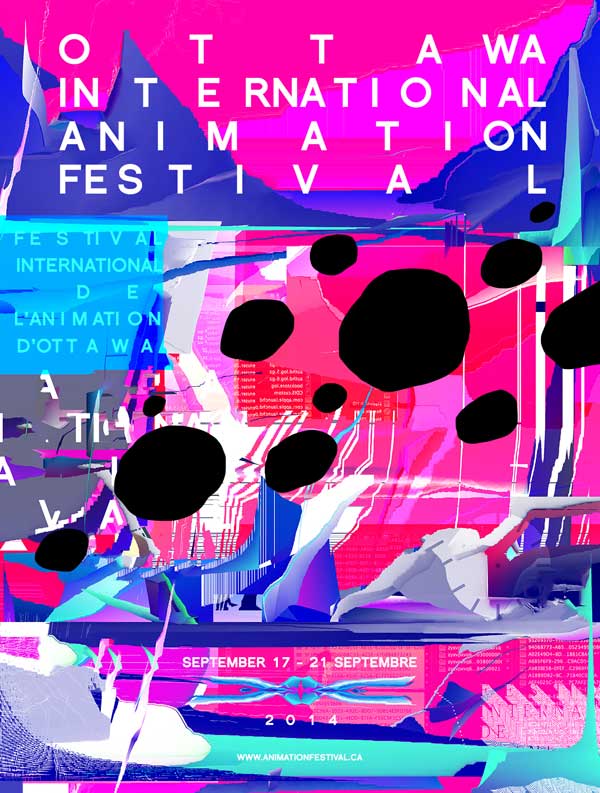 OTTAWA INTERNATIONAL ANIMATION FESTIVAL ISSUES CALL FOR ENTRIES
OTTAWA (March 20, 2014) – The 2014 Ottawa International Animation Festival (OIAF) today announced its worldwide call for entries. The largest festival of its kind in North America, the OIAF will take place in Ottawa, Canada from September 17 to 21, 2014, once again transforming Canada's Capital into the centre of the animation universe.
Animators are invited to submit new work into various categories including Independent Short Films, Feature Films, Commissioned Films (series, commercials, music videos), Student Films and Films Made for Children.
New this year, in recognition of the fact that more series are being made on non-television platforms, the Series for Children and Series for Adult categories are no longer limited to television productions. 2014 entrants will also be able to submit their film via web link, in an effort to simplify submissions and reduce shipping costs. As always, the OIAF does not charge entry fees.
The OIAF is one of the most respected animation festivals in the world, and is highly competitive. From more than 2,300 annual entries, only an approximate 130 films are chosen for competition and showcase screenings. As an Academy Award recognized festival, short film competition winners at OIAF are automatically considered to be in the running for an Oscar.
All entries for this year's competition must be received by May 18. The deadline for preview DVDs is June 1.
For more information about this year's Festival, as well as the online entry form, visit the OIAF website at www.animationfestival.ca.  Questions about submitting a film may be sent to entries@animationfestival.ca or made by telephone at 613-232-8769.
ABOUT THE OTTAWA INTERNATIONAL ANIMATION FESTIVAL
The Ottawa International Animation Festival (OIAF) is one of the world's leading animation events providing screenings, exhibits, workshops and entertainment since 1976.  OIAF is an annual five-day event bringing art and industry together in a vibrant hub and attracting more than 28,000 artists, producers, students and animation fans from around the world. For more information, visit the OIAF website at: www.animationfestival.ca.