Kids' CBC, Radical Sheep Productions and Mickey Rogers Media have entered into a development deal to produce an animated pre-school series, based on the children's book The Boy Who Became What He Ate by Sheena Macrae from Storycake.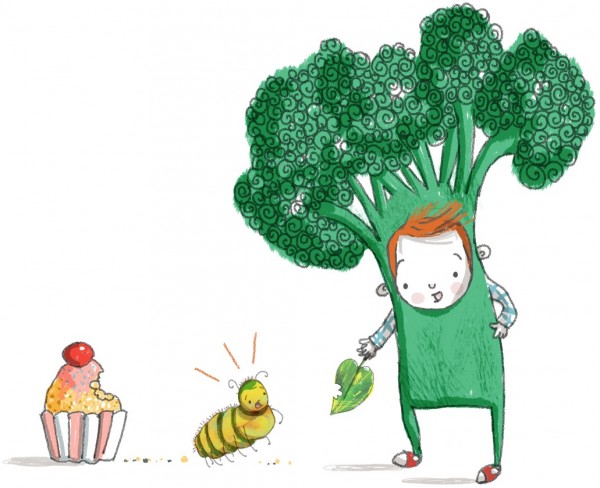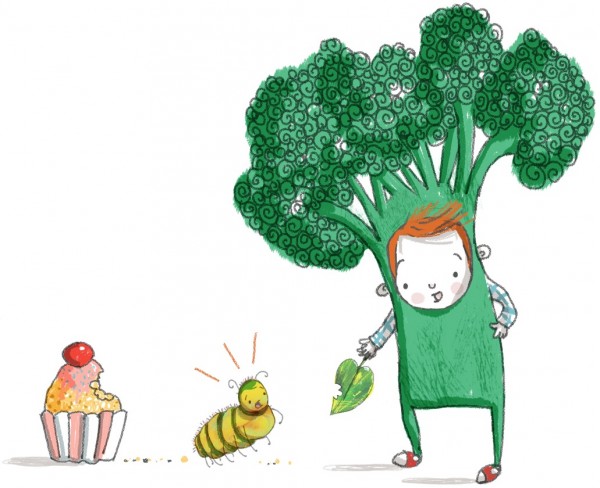 "We're excited about this opportunity," said Kim Wilson, Creative Head, Children's and Youth Programming, Kids' CBC. "Not only is it a great way to teach kids about nutrition, it's also a great way to make healthy eating more fun which in turn supports Canadian parents."
Each eleven minute episode of OLLIE! THE BOY WHO BECAME WHAT HE ATE promotes healthy eating through the eyes of main character Ollie, the world's pickiest eater.  His incredible imagination unravels fantastical adventures when he becomes what he eats, saving the day with oddball superpowers from the food he's eaten.
"Ollie's a funny and adventurous character. He ventures into magical lands where, with the help of his friends, he saves the world one bite at a time," says Macrae.
KIDS' CBC
Kids' CBC celebrates and empowers Canadian children and families by giving them a voice, and creating smart, forward-thinking content that promotes children's wellbeing and development.
Our educational mandate is to create and air shows that are not only age-appropriate, but also actively promotes healthy child development in all areas – cognitive, social, creative, emotional and physical.  In addition to our award-winning Kids' CBC interstitial content (which specifically targets the five main areas of development), the programs in our lineup, both on air and online, have been carefully selected to reflect a balance of the core developmental domains.
Follow Kids' CBC on twitter @KidsCBC and @CBCParents
About CBC/Radio-Canada
CBC/Radio-Canada is Canada's national public broadcaster and one of its largest cultural institutions. The Corporation is a leader in reaching Canadians on new platforms and delivers a comprehensive range of radio, television, internet, and satellite-based services. Deeply rooted in the regions, CBC/Radio-Canada is the only domestic broadcaster to offer diverse regional and cultural perspectives in English, French and eight Aboriginal languages.
Radical Sheep Productions
Radical Sheep Productions is committed to developing, producing and exploiting innovative, entertaining and high quality content across multiple platforms. With over 400 episodes of award-winning series and successful licensing programs to its name, including Yup Yups, a brand new series on Disney Junior Canada, the multi-award winning Stella and Sam, and the celebrated The Big Comfy Couch, Radical Sheep has been an established and acclaimed independent Canadian production company since 1992.  Radical Sheep is currently in production on Fangbone!, a pilot for Disney XD Canada.
Mickey Rogers Media
Mickey Rogers has over 20 years experience in the media as an award-winning television producer, distributor and journalist. She executive produced award-winning Madison, a 65 episode series, The Adventures of Shirley Holmes (52 episodes) Edgemont (65 episodes), These Arms of Mine (26 episodes) and The Magician's House (12 episodes). The Magician's House won an International Emmy and was a co-production with the BBC.  Currently, she's working on a multi-platform feature with the Cronenbergs and Trapeze Media. She founded Forefront Entertainment, established the distribution arm and works internationally.
About Storycake
At Storycake, we believe in inspiring a young generation with loveable characters and imaginary worlds that are loved by the whole family. As part of a new movement in entertainment and education in the digital age, we aim to spark curiosity and make learning a piece of cake.