TAIS is prepping their Animation Showcase 2014 and the ROBOT anijam! Details below, and at the link.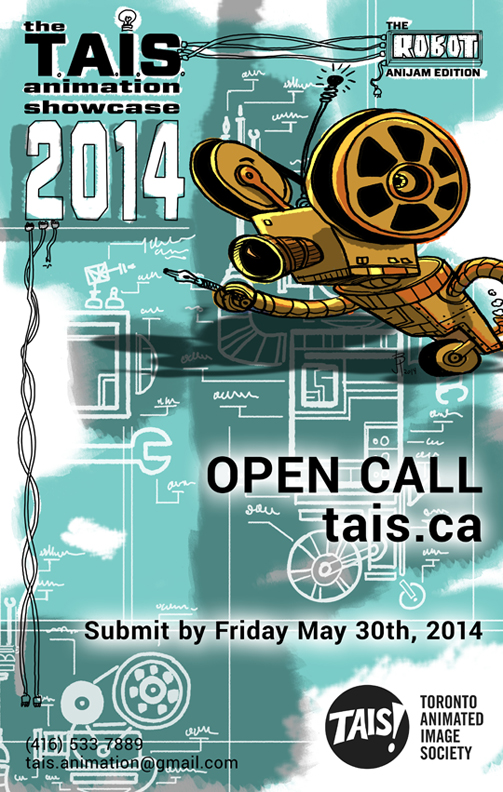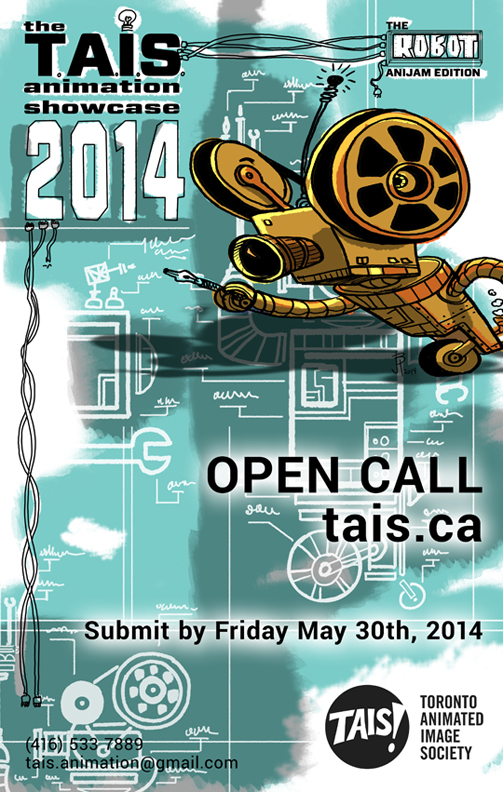 We are now taking film submissions for TAIS Showcase 2014. Films must be 10 minutes in length or less and completed within the past 3 years.
There is no fee to submit your film. Films must be 1920 x 1080
To submit to TAIS Showcase 2014.
http://tais.ca/2014_showcase.html
This year's Anijam theme is Robots! Anijam's must be 10 seconds long. Films must be 1920 x 1080 To submit to TAIS Anijam 2014.
http://tais.ca/2014_anijam.html