9 Story Entertainment Receives 2nd Season Order for Hit Animated Comedy Series CAMP LAKEBOTTOM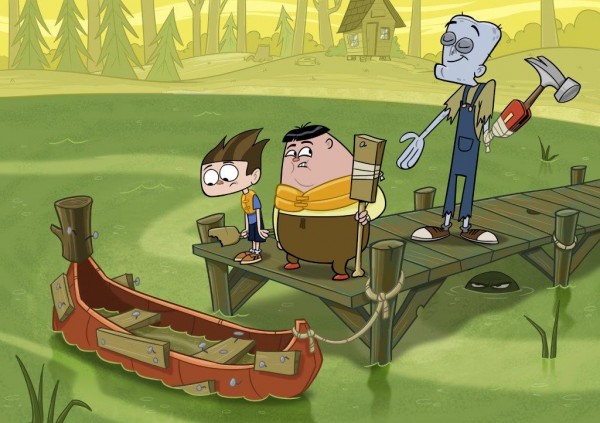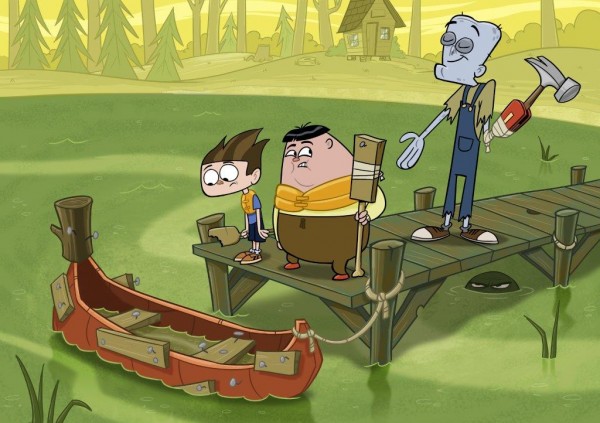 Toronto, Canada – April 6, 2014 – 9 Story Entertainment is pleased to announce that it has received a 2nd Season order from TELETOON Canada for an additional 26 x 22' episodes of the hit animated comedy series Camp Lakebottom.  Camp Lakebottom premiered on TELETOON Canada in July 2013, as part of the channel's "Can't Miss Thursdays" programming block.
The series, produced by 9 Story Entertainment for TELETOON Canada, has also been sold to Disney XD US, along with multiple international Disney Channels in the UK, Ireland, Benelux, Italy, Spain, Portugal, CEE including Poland, Asia including Japan, Korea, Hong Kong, Taiwan and India, Middle East, Turkey, South and Sub-Saharan Africa and Latin America. It has also been licensed to ABC TV (Australia), Super RTL (Germany), Canal + Family (France) and Noga (Israel).
"We couldn't be happier with the success of Camp Lakebottom and the tremendous support it has received from TELETOON," said Vince Commisso, President & CEO, 9 Story Entertainment. "We are thrilled to see the enthusiasm continue to build behind this incredibly funny series."
"Camp Lakebottom's combination of the classic monster angle, constant pranks and spooky circumstances really resonates with our viewers," said Athena Georgaklis, Manager, Original Production for TELETOON Canada. "We are thrilled to greenlight a second season and are proud to be collaborating on such a global success."
Camp Lakebottom is an animated comedy about 12-year-old prankster McGee, who was headed for an awesome summer at Camp Sunny Smiles when his bus took a wrong turn and landed him at old, run down and ridiculously spooky CAMP LAKEBOTTOM! McGee soon discovers though that Lakebottom is not just your average camp; it's the BEST CAMP EVER!
9 Story Entertainment is one of the industry's leading creators, producers and distributors of award-winning animated and live-action content for young audiences around the world.  With one of North America's largest animation studios based in Toronto, 9 Story has over 200 creative and production staff, and has produced over 800 half hours of quality children's and family programming, seen on some of the most respected children's channels around the world across multiple platforms.  The company's distribution arm 9 Story Enterprises represents a growing catalogue which includes several beloved brands such as Arthur, Wibbly Pig, Harriet the Spy: Blog Wars, Wild Kratts and Almost Naked Animals in addition to exciting new series such as Numb Chucks, Camp Lakebottom, Cache Craze, Daniel Tiger's Neighbourhood and Nerds and Monsters. The company recently acquired CCI Kids, the family content division of CCI Entertainment, increasing 9 Story's portfolio to over 1600 half hours of content with popular shows such as Guess How Much I Love You, Joe & Jack, Artzooka! and Extreme Babysitting.   www.9story.com